Anthony Joshua revealed to Sky Sports his belief that Oleksandr Usyk is as good as WBC heavyweight champion Tyson Fury.
The prospect of a unification bout between Joshua and Fury later in the year was previously the talk of the heavyweight division, but after Fury was ordered to take on Deontay Wilder for a third time, the idea was scrapped.
As a result, it left Joshua without an opponent, but he clearly has no intention to bide his time and coast until the Fury fight proposal re-emerges, he's instead taken on a dangerous challenger in Oleksandr Usyk.
It was officially announced on Tuesday that Joshua would be facing WBO mandatory Usyk, who the British fighter believes is every bit as good as Fury is, as he revealed while in conversation with Sky Sports:
"I've got another challenger who's good, just as good. I have to be serious about him now."
"He will definitely step up, he will definitely take the fight. That's what I need – people that are serious."
MORE: Confirmed: Anthony Joshua to defend his titles against Oleksandr Usyk at Tottenham Hotspur Stadium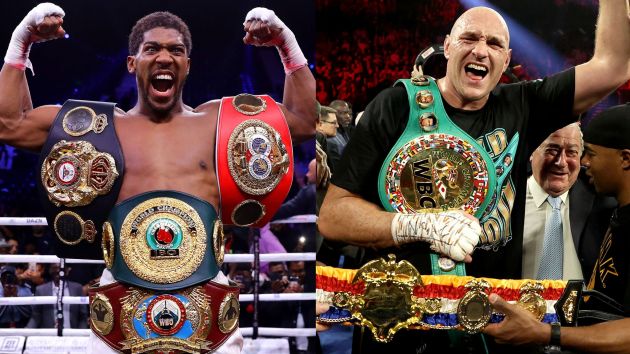 "I would have loved to have boxed for the undisputed championship because it was a big fight for the public. We had everything set up."
"I have to move forward and not keep dwelling."
Usyk poses a different challenge to Fury, with the Ukrainian being relatively unproven as a heavyweight and thus having a point to prove. He has very little to lose heading into this fight with Joshua.
Boxing fans are often critical that the fights they desire never materialise, and while that has happened again with Joshua v Fury, having Joshua v Usyk and Fury v Wilder III in the calendar is not bad going, is it?
Click here for more of the latest Boxing & MMA news