Though Eddie Hearn has confirmed that talks are underway over Anthony Joshua standing aside from his rematch with Oleksandr Usyk, it's unlikely to come to fruition.
The prospect of AJ opting against an immediate rematch with Usyk and instead allowing he and Tyson Fury the opportunity to unify the heavyweight division was first proposed after Fury revealed his desire to fight the Ukrainian.
The Gypsy King, at this stage of his career, is not interested in taking fights for the sake of it. He wants to round off what has been a phenomenal boxing career by defeating the best fighters that remain in the division.
Paying Anthony Joshua a lump sum to convince him to stand aside from the Usyk rematch would be a step towards achieving that, but realistically, there is very little chance of this outcome materialising.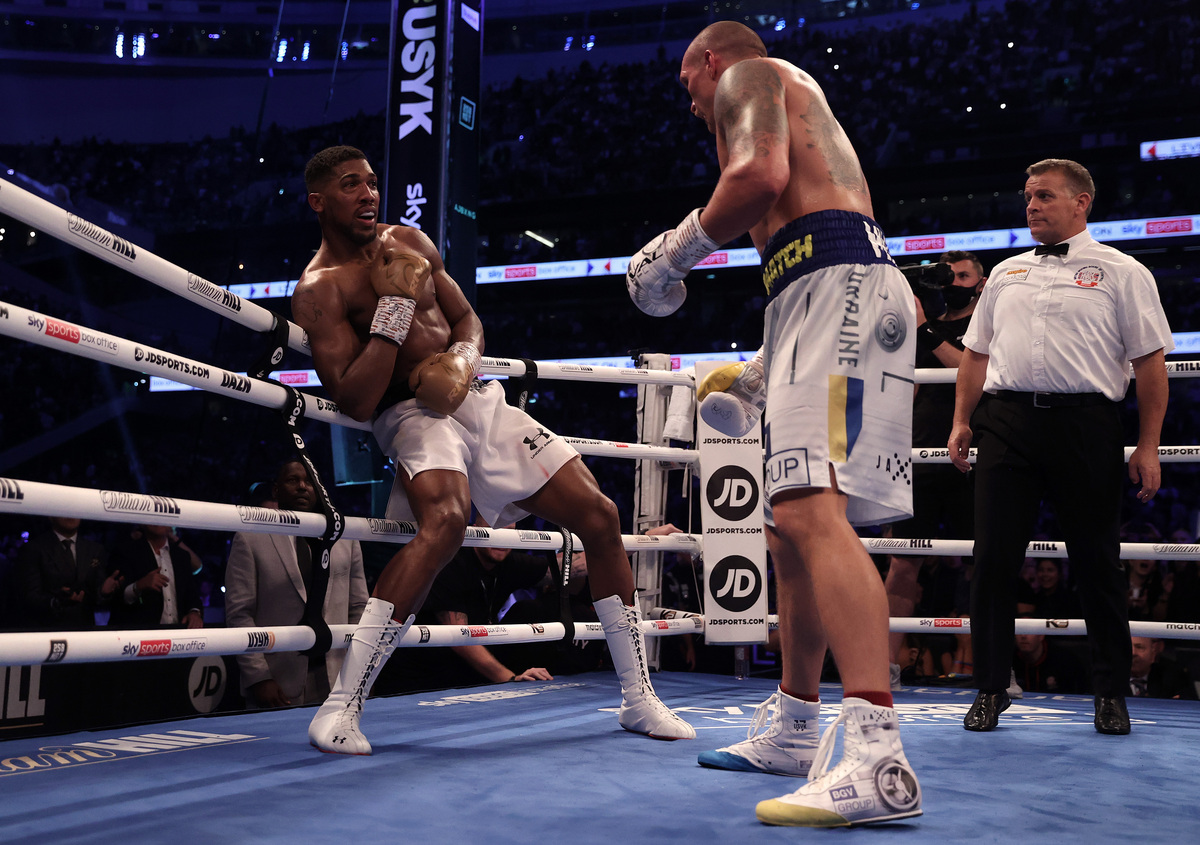 MORE: Eddie Hearn confirms "communication" over Anthony Joshua stepping aside from rematch
As is reported by The Sun, AJ could lose his opportunity to win back his belts altogether were he to stand aside, with Dillian Whyte's mandatory challenger status leaving it likely that Joshua would have to sit out of TWO fights.
Considering he was the unified heavyweight world champion up until the end of September, you have to consider it unlikely that he would be willing to wait so long for the opportunity to return to his throne.