Anthony Joshua IS set to leave trainer Rob McCracken ahead of his rematch with Oleksandr Usyk, according to information published by The Sun.
AJ was the unified heavyweight champion of the world heading into his bout with Usyk back in September. We are now left wondering if he will ever be a world champion again.
The manner in which Usyk picked him apart, in what was a boxing lesson for the Brit, has left Joshua's stock within the sport at an all-time low.
Still, there are those who believe he has hope of winning the rematch, should he head into the fight with a clearer strategy, one which focuses on maximising his advantages over the Ukrainian.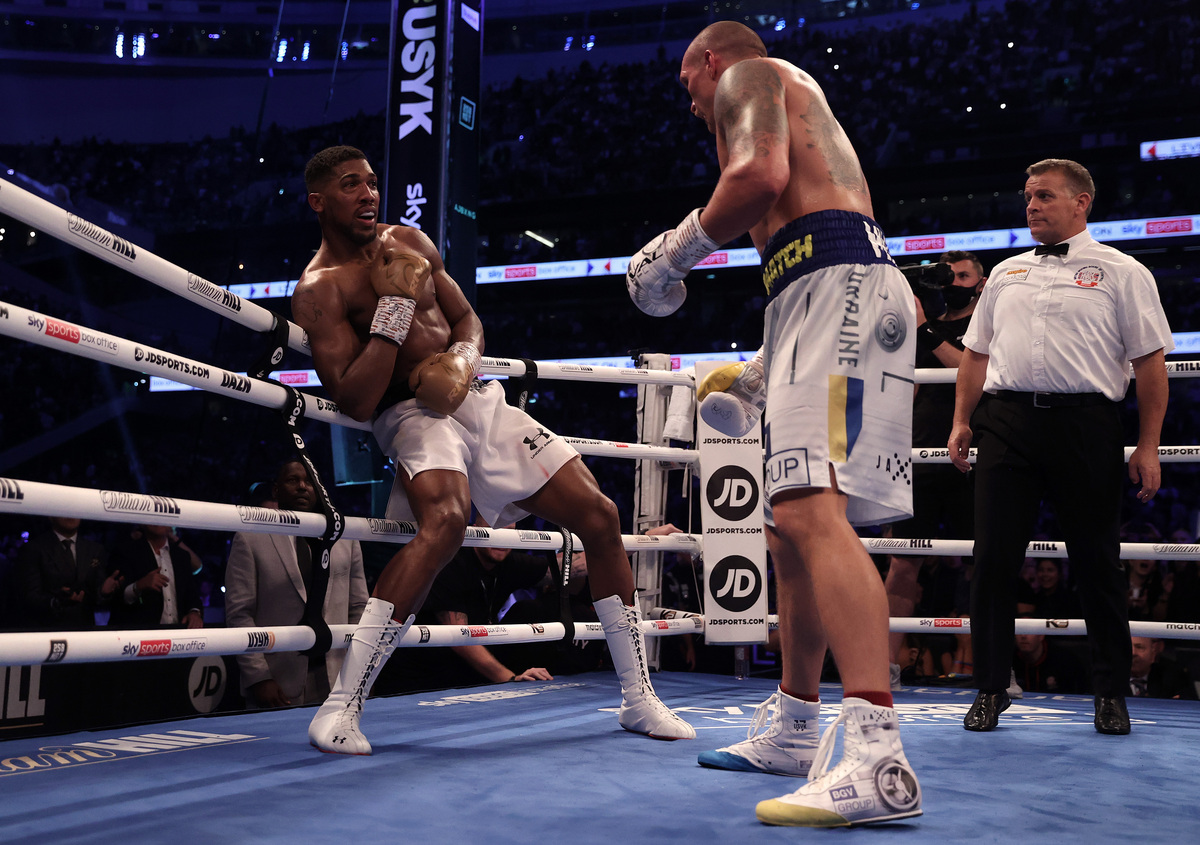 MORE: Jake Paul CONFIRMS he will train with Khabib Nurmagomedov ahead of MMA debut
Wholesale changes will be required in order to achieve a more positive outcome, and according to The Sun, AJ has decided that one of those changes has to come in the shape of his trainer.
As a result, as per the report, Rob McCracken, Joshua's long-time coach, will be left out in the cold. He will be seeking an alternative coach as he prepares to fight Usyk for a second time.
While McCracken deserves great credit for what he has achieved with the heavyweight thus far in his career, he has now taken him as far as he possibly can. For us, this is the right decision.