Anthony Joshua has seemingly taken the safety off in the media – having SLAMMED Tyson Fury's US promoter Bob Arum.
Arum worked hand-in-hand with Fury over his trilogy bout with Deontay Wilder, a trilogy which was only allowed to be completed after talks between Fury and Joshua over a potential unification bout fell through.
The American has previously suggested that Joshua ducked the bout with Fury, which is why it never materialised. Those claims have now been heavily denied by AJ, who doesn't appear to be particularly fond of Arum.
Speaking to iFL TV, Joshua went on quite the rant about Arum. He's clearly had his feathers ruffled by some of the comments made in the press by Fury's promoter.
"F*** Bob Arum. 'Joshua's a bottle job, he's a cherry picker, he didn't wanna fight Tyson Fury.'"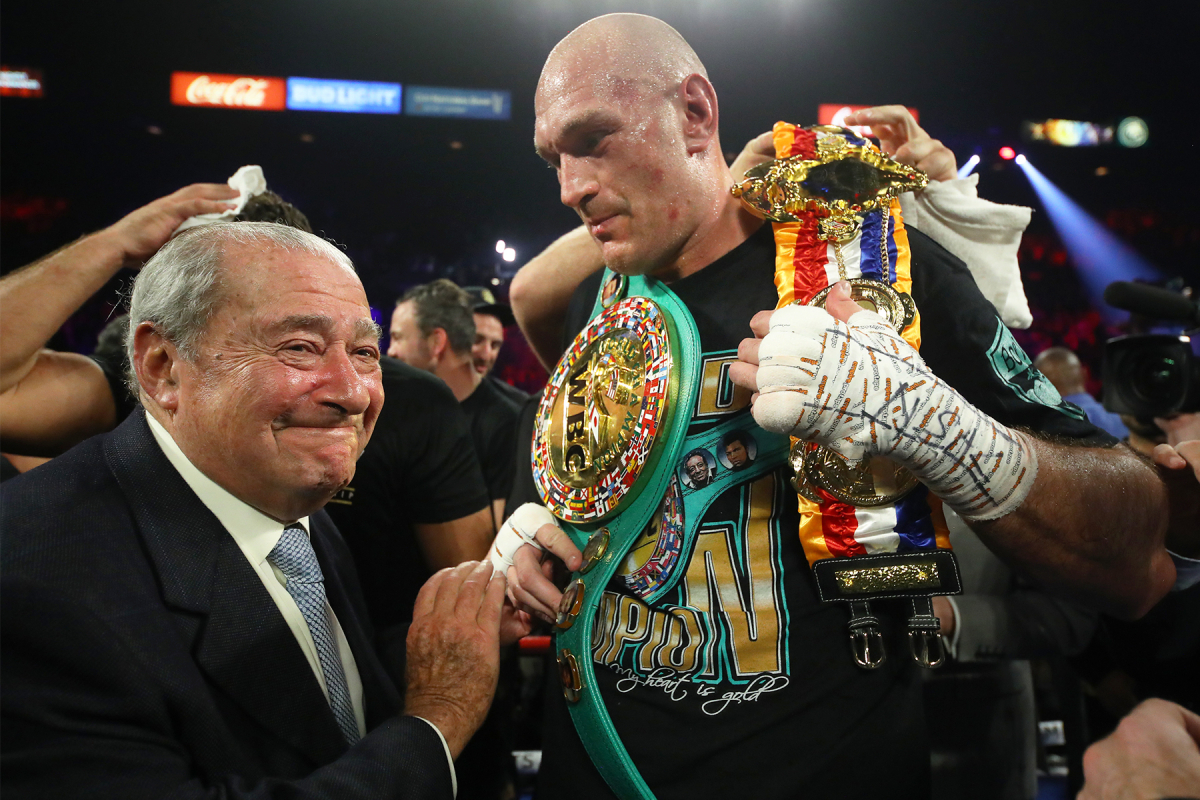 MORE: Anthony Joshua sensationally ACCEPTS training offer from rival Tyson Fury
"F*** all that, with all due respect, take it how you want.  He can't talk s*** about me and think I'm gonna take it easy. He talks a lot of s*** every time."
"I'm not interested in what Bob Arum has to say."
Arum's attempts to wind Joshua up have seemingly been effective. He should know by now that in boxing the vast majority of what is said to the media is utter nonsense said with the intention of getting a reaction.
Though Joshua has taken the bait, it's nice to see that he's ditched his PR-friendly tone and decided to say how he really feels. That's what the fans want to hear from him, after all…