Anthony Joshua has revealed he would be open to the idea of a rematch with Joseph Parker while he waits for Oleksandr Usyk to become available.
After Joshua was comprehensively beaten by Oleksandr Usyk back in September, the assumption was that he would eventually rematch the Ukrainian and attempt to win back his belts, just as he did after his loss to Andy Ruiz Jr.
However, Russia invading Ukraine has complicated matters from Joshua's perspective, with Usyk now stuck in his homeland preparing to fight off the Russian forces – commendably, it has to be said.
That looks set to result in an inevitable delay to his rematch with Usyk, which could see Joshua take an interim fight in order to remain active and sharpen his skills ahead of his attempt to win back his belts.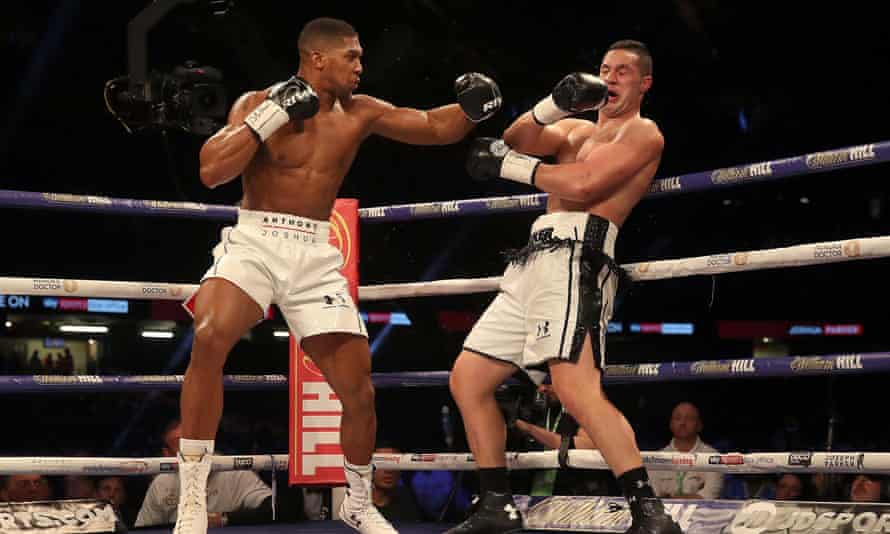 MORE: Anthony Joshua wants interim fight ahead of Oleksandr Usyk rematch
Joshua is quoted by The Sun entertaining the idea of a rematch with Joseph Parker, who he already defeated on points back in 2018, "I'll smoke him as well. Don't matter."
"But listen, I'll fight Joseph Parker. Do you know what it is? My record shows, it's a fight at the end of the day, what do you want me to do?"
Joshua, and his fans alike, stand to learn nothing about his future prospects by taking on someone he has already beaten, but if the options are thin, there are worse opponents than Joseph Parker…