Anthony Joshua has revealed his game plan for defeating Oleksandr Usyk and winning back his heavyweight titles.
Joshua was embarrassed in front of a home crowd at the Tottenham Hotspur Stadium back in September after a boxing masterclass from Usyk left him without any of his belts.
Considering the gulf in quality in the ring on that night, few have given Joshua much of a chance to return to the throne by defeating Usyk when the pair eventually meet again.
Get the funniest stories in sport in 3 minutes with The Upshot, a weekly newsletter spilling gossip, drama and controversy from the world of sport.
It's free, sign up here.
However, Joshua appears to have learned from his mistakes on that forgettable evening and will be sticking to what made him such a feared fighter in the earlier years of his career.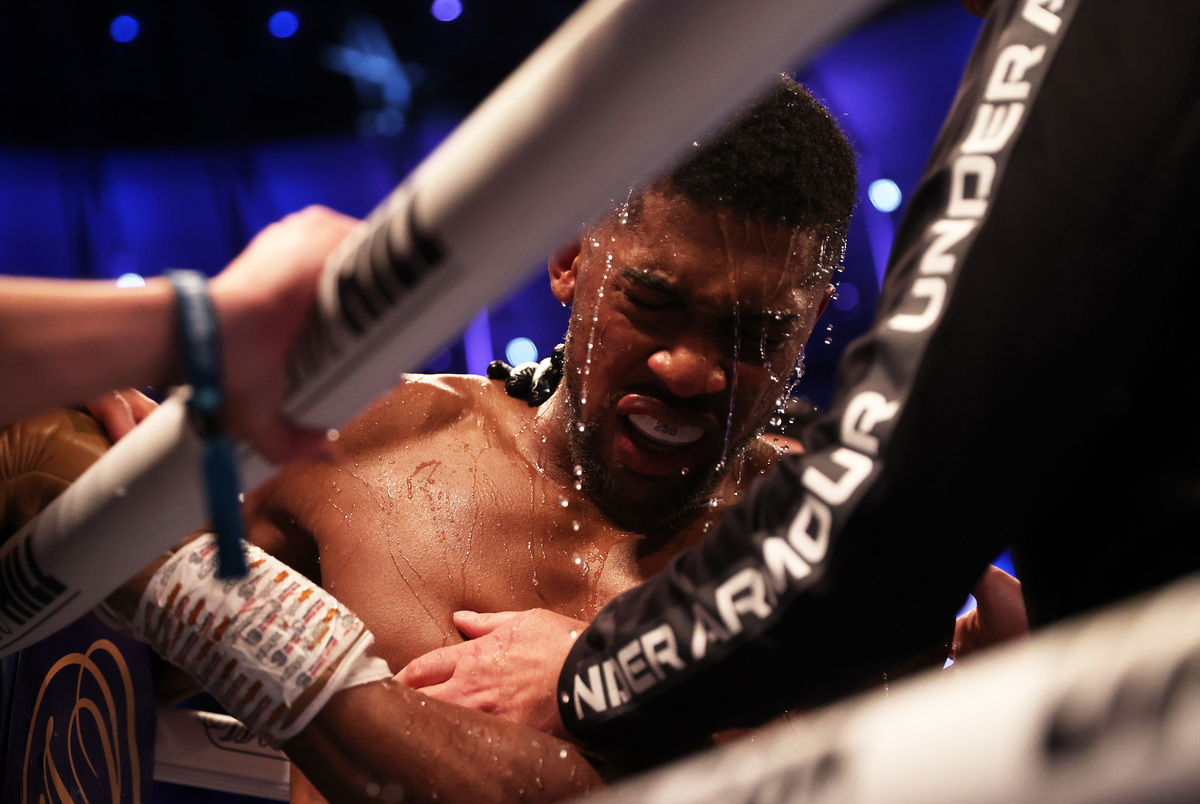 The former Olympic champion revealed that he has absolutely no intention of trying to outbox Usyk again. Instead, he's going to walk in there and try and win via a stoppage.
Anthony Joshua on the Oleksandr Usyk rematch: "I thought I could compete with him as a boxer. I think he won two more rounds than I did. That's how he became champion. So the goal now is to go back to basics and go for the knockout."

— Michael Benson (@MichaelBensonn) May 4, 2022
That was always Joshua's best bet, to use his size and strength advantage against a man who is naturally a cruiserweight. It's easier said than done, but he's in with a chance…