Barcelona president Joan Laporta has pointed the finger at Manchester United and Liverpool over the proposals for the European Super League.
It all feels like a bad dream, doesn't it? The European Super League fiasco, with Europe's biggest and most powerful clubs looking to breakaway from the Champions League and form their own self-run tournament.
Backlash from fans and the football world as a collective brought the plans tumbling down, but we'd be wrong to forget it ever happened. The mistakes from all parties involved will be replicated if we were to brush over it entirely.
READ MORE: (Video) Angry Manuel Locatelli batters Italy teammate Nicolo Barella with unidentified object from close-range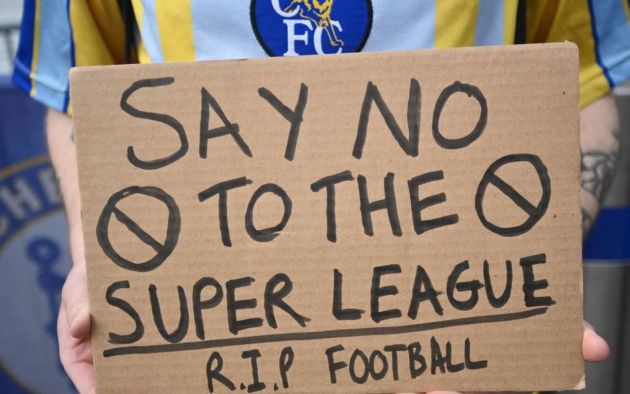 Barcelona president Joan Laporta, who himself will have been at least partially involved in Barcelona's involvement, clearly feels as though he's not one of the involved who should be taking the blame.
Instead, he's decided to pin the blame on two of the Premier League heavyweights who were implicated – Manchester United and Liverpool. An interesting strategy – and a shameless one, too!
🚨🎙️| Joan Laporta (FC Barcelona president): "Liverpool and Manchester United were the real founders of the Super League." #rmalive

— Madrid Zone (@theMadridZone) June 20, 2021
🎙| Joan Laporta [Barcelona president]: "Manchester United and Liverpool were the real founders of the Super League. The championship still exists because the clubs have not yet paid their withdrawal compensation."

— Madrid Xtra. (@MadridXtra) June 20, 2021
Jamie Carragher has urged Gareth Southgate to make a BRAVE decision on Tuesday night – read the full details here