According to The Athletic, Jamie Vardy celebrated Leicester City's FA Cup win in the most Jamie Vardy way possible.
Leicester's impossible dream is one which they clearly have no intention of waking up from, with Vardy at the forefront.
While Vardy was not the man on the scoresheet to win the Foxes the competition, it cannot be overstated how influential a player he remains for Leicester.
As much as Vardy is a world-class centre-forward on his day, much of his appeal to the neutrals is that he comes across as a totally normal, proper British, bloke.
MORE: Gareth Southgate expected to snub Trent Alexander-Arnold for Euros despite recent form
The 'Jamie Vardy's having a party' chant created a culture of his making, and if The Athletic are to be believed, he really does embrace it.
The Athletic write in wake of Leicester's first ever FA Cup win:
"Most of the squad went their separate ways afterwards and travelled back to Leicester with their families, with Vardy celebrating on the way home with some Desperados beers in the car with his family."
"The forward would go to bed with his winner's medal round his neck, just as he did in 2016, and wake for a McDonald's breakfast."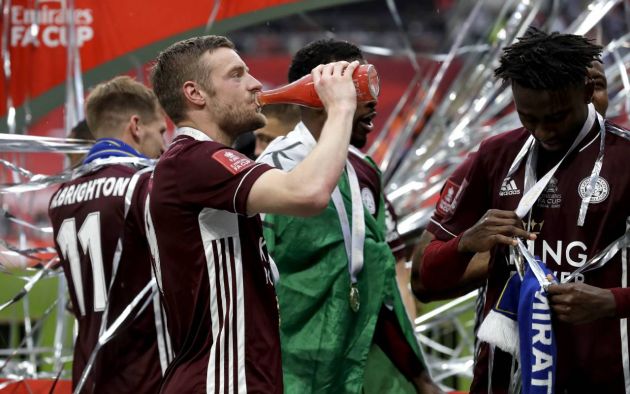 Desperados (a tequila-flavoured beer) and a McDonald's breakfast. It really doesn't get any more Jamie Vardy than that, does it?
The man had just won the oldest cup competition in football history, and will have grown up dreaming of having his hands on it one day.
He's celebrated with a Desperado in one hand and a sausage and egg McMuffin in the other.
Never change, Jamie.
Click here for more of the latest football news