Jamie Carragher has taken a cheeky dig at Gary Neville after Salford City sacked yet another manager.
Neville has been vocal in the past over his disliking for sacking managers prematurely. After all, he himself was a manager that was dismissed after the results turned sour, he knows exactly how it feels.
However, since taking charge of minnows Salford City, Neville has not refrained from giving managers their marching orders if he deems that they are not doing an adequate job, as Gary Bowyer learnt the hard way.
Get the funniest stories in sport in 3 minutes with The Upshot, a weekly newsletter spilling gossip, drama and controversy from the world of sport.
It's free, sign up here.
After steering Salford to a tenth place finish in the fourth tier of English football, those pulling the strings at the top of the club decided that it was time to freshen things up, which resulted in Bowyer's departure.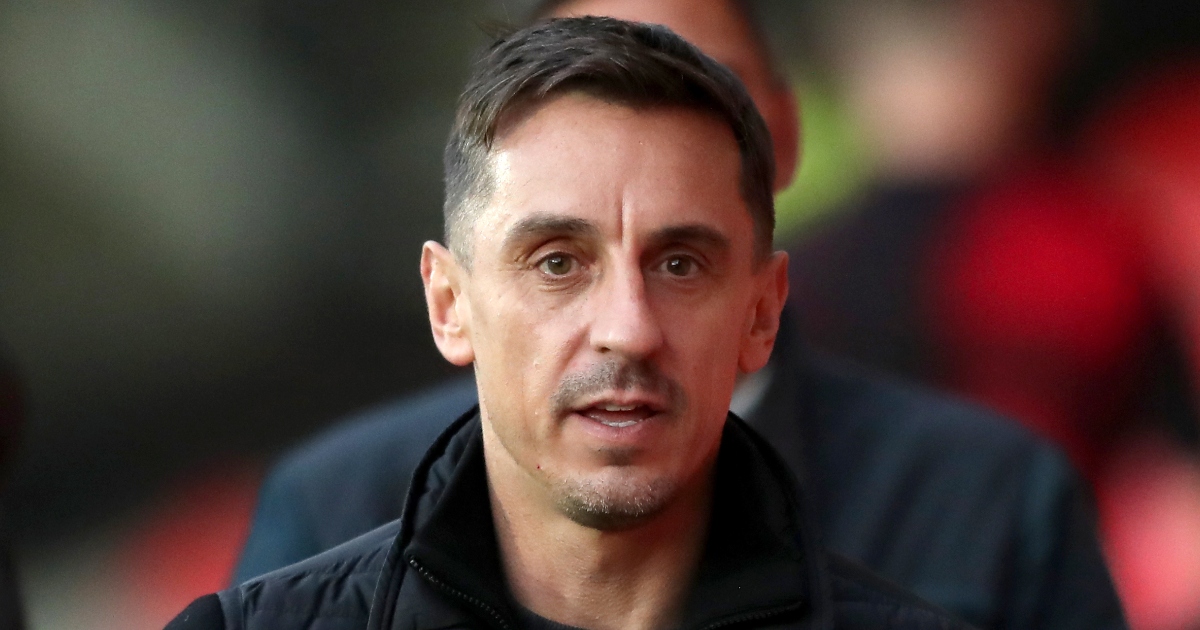 Predictably, Neville's right-hand-man Carragher had something to say on the matter. He loaded up Twitter and used the sacking as an opportunity to take a dig at the former England right-back.
.@GNev2 puts more people out of work than Boris Johnson. https://t.co/rWkDLJWjC0

— Jamie Carragher (@Carra23) May 17, 2022
A WhatsApp message would have sufficed, but Carragher felt it necessary to publicly shame his Sky Sports comrade, something that we are very grateful for – because it's absolutely hilarious!