Jake Paul provisionally agreed to give Tyron Woodley a second fight if he agreed to his bizarre tattoo request.
Paul and Woodley went toe-to-toe in Cleveland, with the former coming out on top to extend hid professional boxing record to 4-0.
Woodley has the strongest credentials out of any fighter Paul has met in the ring to date, and the Ohio-born boxer gave a good account of himself once again.
Now would probably be a good time for former UFC champion Woodley to hang up his gloves, having presumably banked a considerable sum from his involvement in this fight.
Still, he appears to be hungry for even more.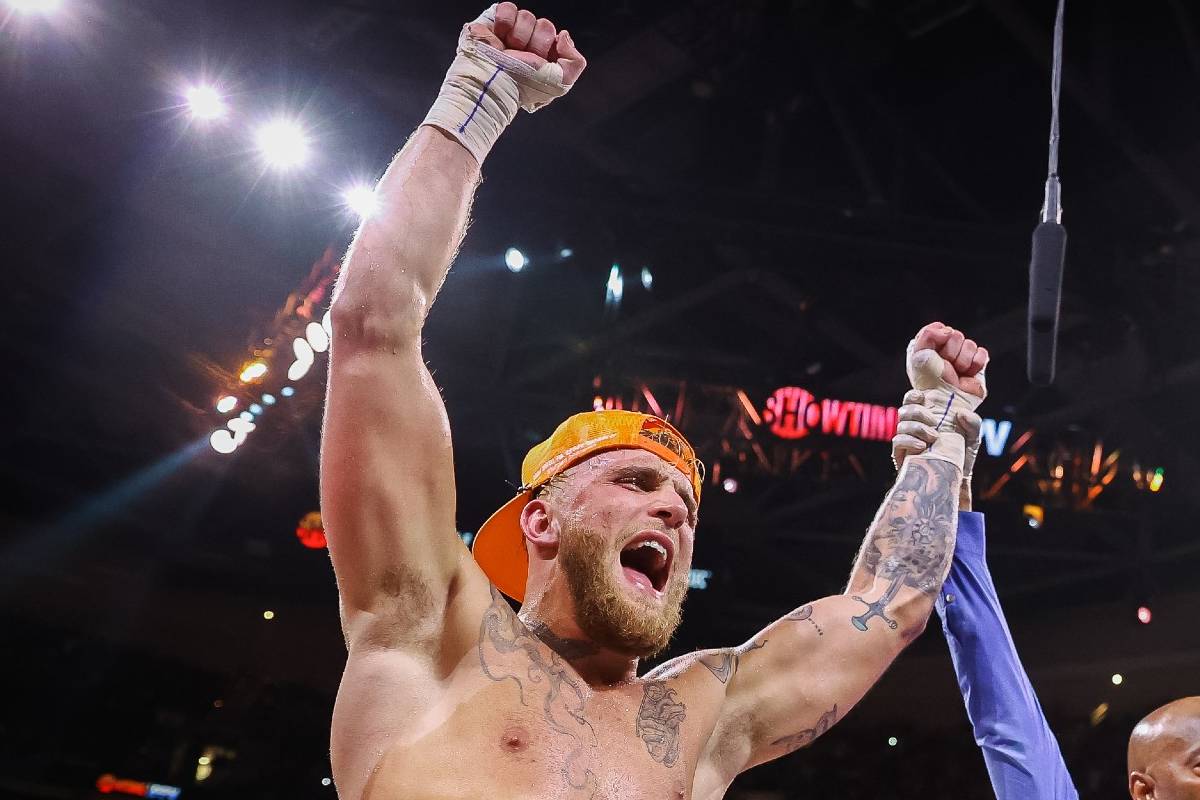 MORE: Heated Exchange! Tommy Fury & Jake Paul Finally Come Face-To-Face And Clash Backstage
Speaking after the fight, Woodley pleaded with Paul to give him another shot. Paul provisionally agreed to it, but only on one condition…
Woodley would surrender all his remaining credibility if he were to actually get a 'I love Jake Paul' tattoo only to get a second fight with the social media star pencilled in.
This circus surrounding boxing at current is unpalatable at times as it is. This would be a step beyond what many boxing fans would be willing to tolerate.
The sheer childishness on display by Paul in the build-up to the fight was bad enough – now it looks like Woodley's prepared to stoop to his level.