Fight fans around the world have been left disappointed by Tommy Fury's decision to pull out of the Jake Paul bout – but we believe it could be the for the best.
We were all intrigued to learn the outcome after a fight date was pencilled in for Paul vs Fury. December 18th, in Florida, with the tagline "one will fall" plastered across the fight posters.
Pre-sale tickets now available for December 18th☑️

Click the link and use code:https://t.co/4xZk1wztNN

FURY1218 pic.twitter.com/8GT7d27Dqt

— Tommy Fury (@tommytntfury) November 9, 2021
Ultimately, one did fall, but rather during sparring and suffered a "clean break" in his ribs in the process, one which was sustained as a result of the weakened state of his body as a bacterial infection ran riot.
Those were the claims made by Fury on his Instagram account on Monday afternoon.
Of course, it's not plausible for fighters to take to the ring with a broken rib and an infection in their chest, so pulling out on medical grounds was the only plausible option on the table for Fury.
That's not to say it has been well-received by the fight community. Suspicions have lingered for a while that Fury didn't actually want his fight and was pressured into it by his family.
With Fury having insisted in the aforementioned Instagram post that he does want to rearrange the bout for next year, we may eventually discover if he actually has any interest in fighting Jake Paul.
For now, though, we have Paul vs Woodley II to sink our teeth into!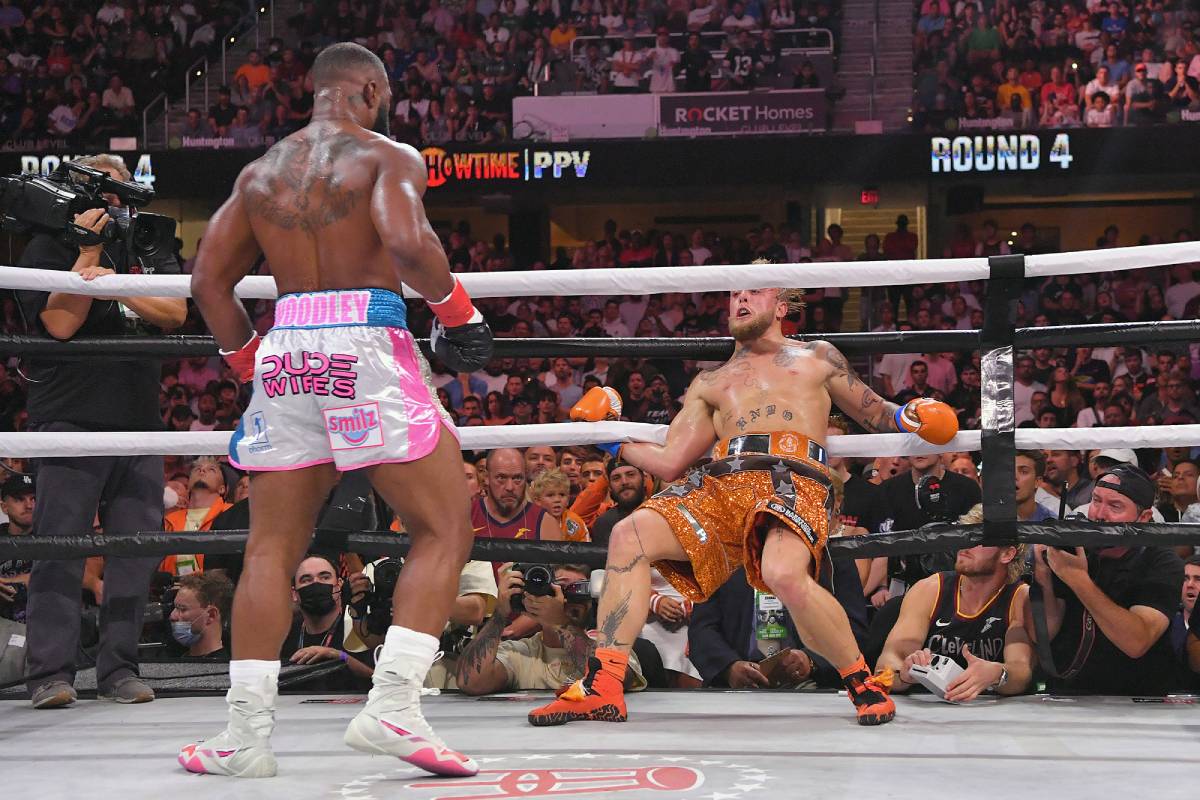 MORE: (Photos) Tommy Fury shares scans of "clean break" in his rib that saw him pull out of Jake Paul fight
Paul confirmed via Twitter that Woodley had stepped up to the plate and agreed to take the rematch on just 12 days notice. He has, apparently, been training, but it remains to be seen to what extent.
Woodley became the first fighter to rock Paul as the pair met earlier in the year, landing one of his trademark right hands and sending the YouTuber stumbling back into the ropes.
Paul recovered to win the fight via a split decision on the cards, but you felt as though Woodley had the opportunity to apply the pressure and seize control, should he not have frozen.
Of course, taking the fight at such late notice will do him no favours, but it didn't harm Andy Ruiz Jr against Anthony Joshua, and we're not talking about that seasoned an opponent here.
We are very intrigued to see how Woodley gets on in his second fight with Paul. He ought to have learnt from his mistakes and adapted his game plan accordingly.
It's for that reason that Paul deserves such a huge amount of credit for approaching Woodley again. He's already taken the risk and marginally escaped with a victory. He need not do it again.
Yet, he's prepared to throw himself in the deep end once again in order to prove his credentials. That is the mark of a REAL fighter, something that he now deserves to be recognised as.
We understand the fight community's reluctance to embrace Paul, who is a polarising character and a former Disney star, but much of his decision-making has been commendable.
If he does pass this latest test, the possibilities really are endless.