YouTuber Jake Paul has revealed his intention to train with Team Khabib before making his MMA debut.
Paul, who made a name for himself alongside brother Logan on Vine before making the move to YouTube, made a rather unorthodox career move by pivoting to professional boxing.
The Ohio-born social media sensation is now 4-0 in his boxing career, with his second fight against former UFC champion Tyron Woodley due to take place in Florida on Saturday night.
As if stepping into the boxing ring wasn't enough of a risk for Paul and his reputation, he has now outlined his intention to fight in MMA at some point in the future.
In doing so, Paul revealed that he intends to be coached by Javier Mendez, who is renowned for working with Khabib Nurmagomedov, arguably the greatest UFC fighter EVER.
Paul is quoted by the Mirror saying: "For sure I will [fight in MMA in the future]. People seem to forget that I was a state wrestler, division one in Ohio."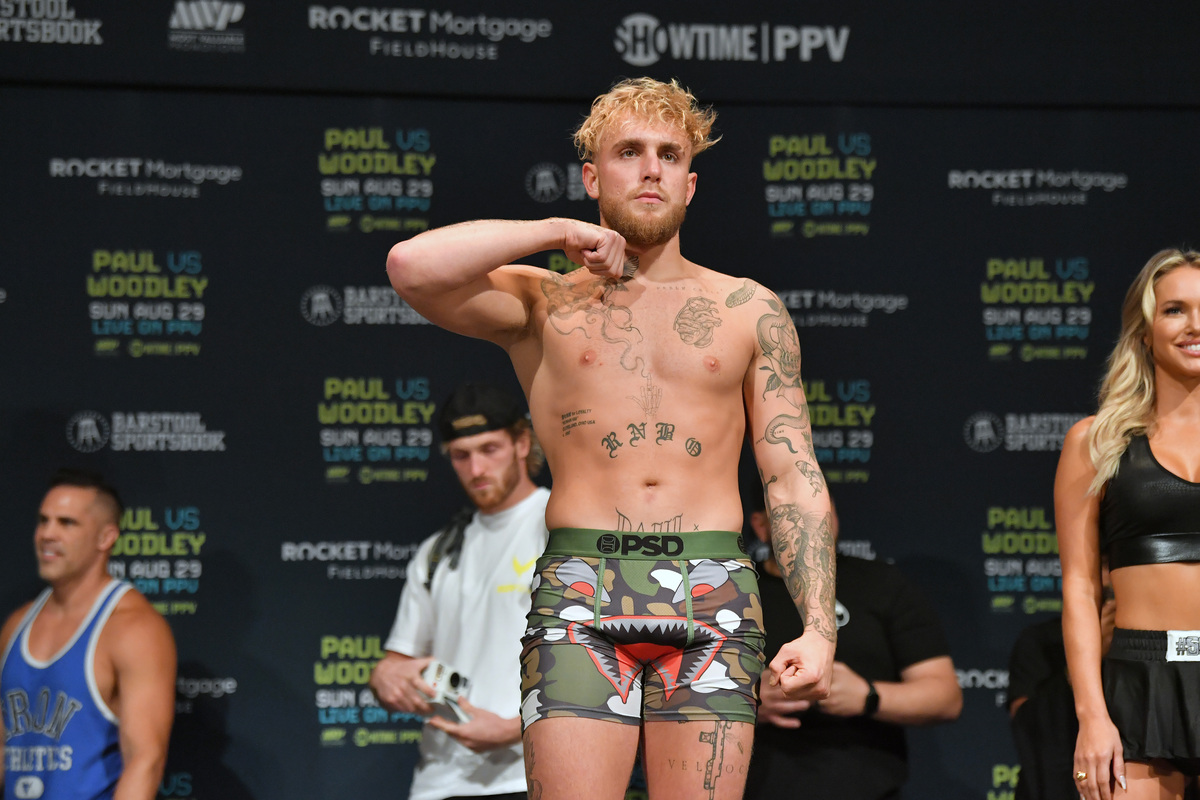 MORE: Jake Paul sends strongly-worded message to Tommy Fury over prospect of future fight
"That's one of the hardest wrestling states and I don't see why if I can do boxing at this high of a level that I couldn't do MMA at this high of a level."
"I'm going to go and get coached up by Javier Mendes, Team Khabib and that's that."
"They're down, 100 per cent – I've got to go 10-0 or 12-0 in boxing first and then I'll hit that MMA fight."
We wouldn't put anything past Paul at this point – he's proven us wrong at every turn. Fighting in MMA is a whole different proposition to boxing, however, and requires a more extensive and diverse skillset.
If there's anyone who could get him up to speed, though, it's Mendez, Khabib and the rest of the team. If they were really interested in coaching Paul, we'd be intrigued to see the result.