Jake Paul clearly wasted no time during his short stint as a single man after breaking up with Julia Rose.
Paul and Rose broke hearts across the globe after announcing their split via their social media channels. Merely a month later, they were back together and sharing seductive snaps for their fans.
Only they'll know if Paul was claiming to be crying into his pillow every night he was away from his beloved Julia, but an OnlyFans model has claimed that he was doing anything but.
As quoted by the Daily Star, Rara Knupps has sensationally claimed that her and industry comrade Sky Bri found themselves in a "throuple" with Paul after his initial split from Rose.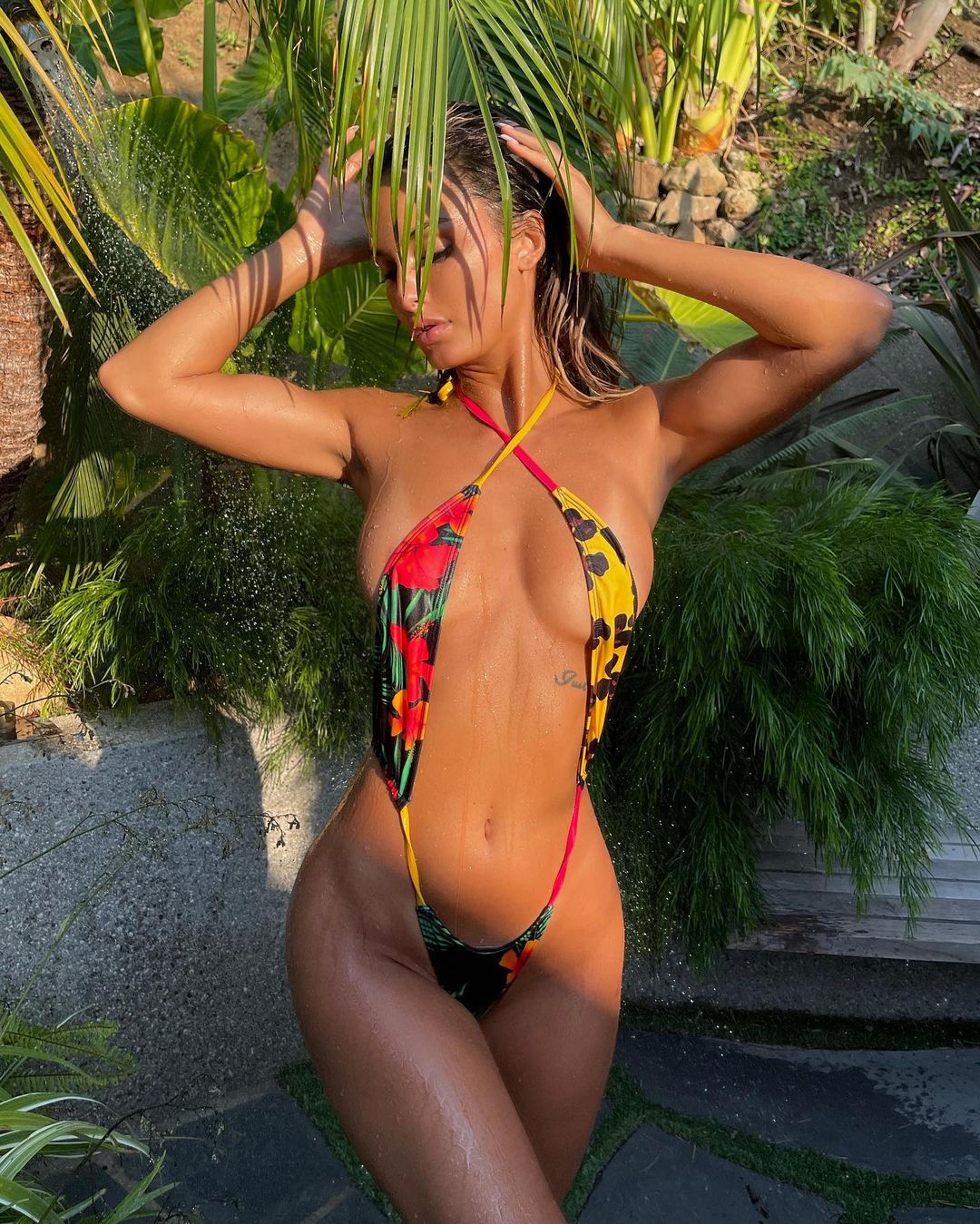 "Me and Skylar one day, we were having a content day, we were drinking, we were in her hot tub, and she gets a DM, then we start facetiming and he [Jake Paul] was like, 'I'll fly you guys to Puerto Rico tomorrow'."
"The first day we got there, he sat us down and he was like, 'how do you guys feel about being in a throuple?'… He was like, 'let's do it, let's be in a throuple, it's never been done before'."
Get the funniest stories in sport in 3 minutes with The Upshot, a weekly newsletter spilling gossip, drama and controversy from the world of sport.
It's free, sign up here.
"The next day he was like, 'let's all get our names tattooed'." As is mentioned in the report, Knupps showed to the camera that she had 'Jakey P' tattooed on the side of her neck.
"We didn't go into it with bad intentions, we were more like, 'let's just have a fun time,' when we were originally going to Puerto Rico we were like, 'let's just have fun'…Me and Skylar, we need to frolic, just give us two hours a day to just run around and be dumbasses."
 

View this post on Instagram

 
"It was fun. It was honestly our funnest (sic) threesome that we have had. I feel like when me and Skylar go into a threesome, guys can be really intimidated, two girls like us coming onto you; most guys are shook… [But] it was a good time."
Of course, with Paul being a single man at the time of the alleged meeting with the two OnlyFans models, he was very much within his rights to do whatever he liked.
That said, it's hard to imagine Julia being particularly pleased with this story being told publicly, especially as it allegedly happened so soon after the pair had split…