Has Jake Paul bitten off more than he can chew with Hasim Rahman Jr? We believe that he may well have.
Tommy Fury pulling out of the Paul fight for a second time is a pretty clear indicator that he didn't actually ever believe that it was a fight that he could win.
That's likely why Paul was so keen to make the fight happen in the first place, he knew that he could beat Fury and strengthen his credentials considerably.
His replacement, Hasim Rahman Jr, would be an equally impressive name on Paul's record, but we're not entirely convinced that this is a fight he can win.
While Rahman Jr was stopped in his last fight and is never going to be a world title contender, the fact remains that he's absolutely chuffing massive.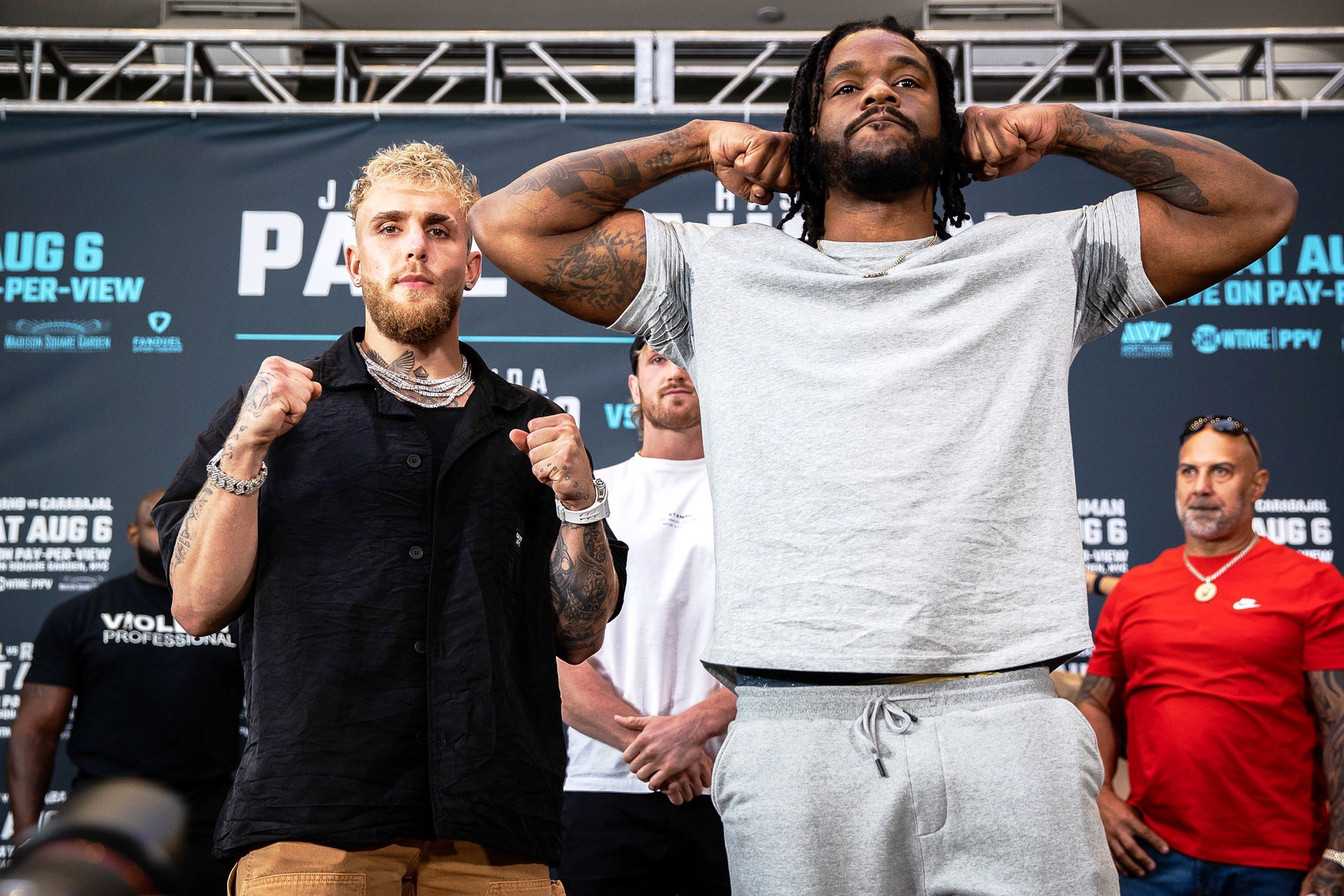 Jake Paul's own promotions company, MVP, sent out a post on their Twitter account referring to the fight as "David vs Goliath" – and you can certainly see why.
You think it unlikely that Paul will be a considerably better boxer than Rahman Jr and there is a major difference in the two fighters' size and stature.
With Rahman Jr having been an emergency draft-in to save the fight, you wonder if Paul has actually thought this through to the necessary extent.
We have a feeling that his boxing career could come crashing down on him when he steps into the ring against Rahman Jr on August 6th…