Jake Paul has cast doubt on whether Floyd Mayweather will ever pay his brother Logan for their fight last year.
Logan Paul and Floyd Mayweather fought in an exhibition bout on June 6th of 2021. Both fighters were expected to make a pretty penny from their participation in the fight.
However, Logan has continually reiterated his claims that he has never seen a penny of the money he was promised by Mayweather. He has threatened to sue the former pound-for-pound king.
Get the funniest stories in sport in 3 minutes with The Upshot, a weekly newsletter spilling gossip, drama and controversy from the world of sport.
It's free, sign up here.
All has gone quiet on that front, which could suggest that the matter has been resolved, but Jake Paul, speaking ahead of Katie Taylor vs Amanda Serrano, has claimed that no payment has yet been made.
"Not, not yet," Paul told FightHubTV. "Floyd Mayweather is broke. That's what a lot of people don't realise. He gets these big cheques and doesn't pay taxes on them."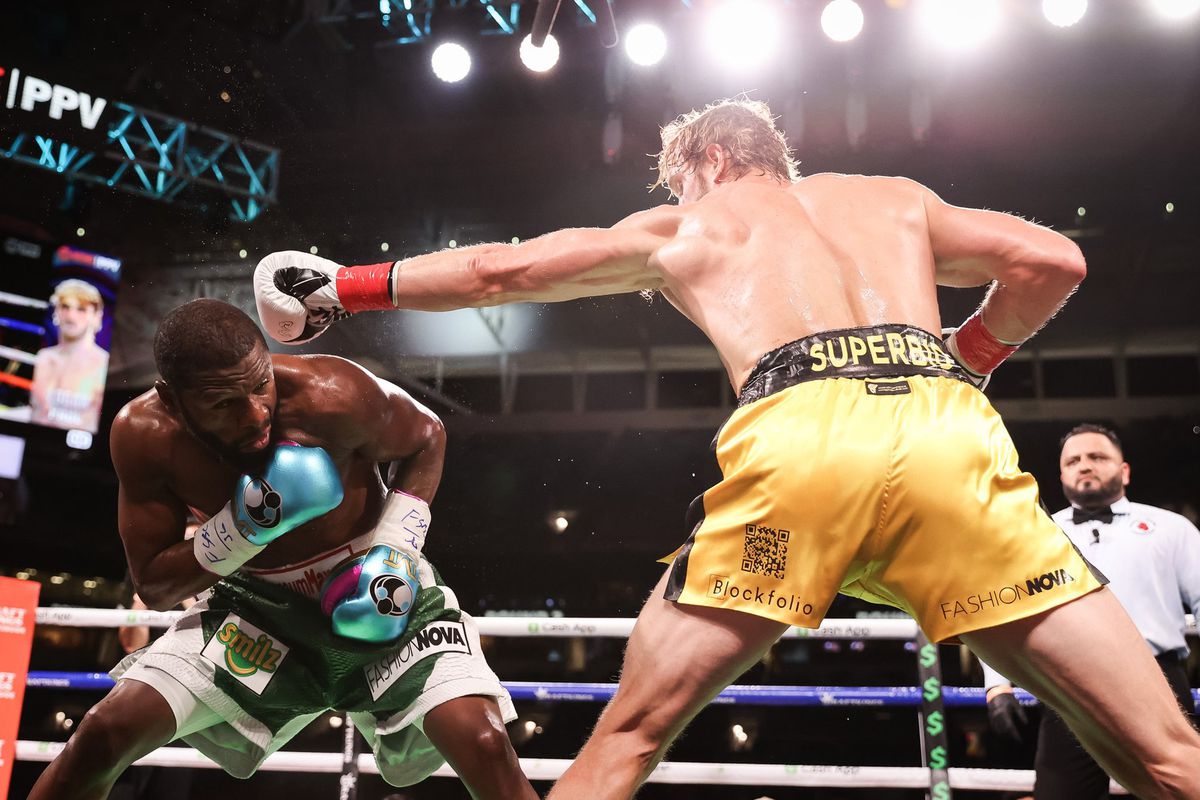 Jake himself has previously expressed a desire to fight Mayweather at some point in the future. Whether Mayweather has any interest in making that happen remains to be seen.
It's unlikely that Paul himself will be signing any sort of contract until his brother is paid, though. Fingers cross Mayweather coughs up and pays him sooner or later…