Jake Paul has named four fighters on his boxing wishlist… and it's safe to say that the YouTuber has absolutely lost the plot.
Paul is 4-0 in his professional boxing career, having beaten fellow YouTuber AnEsonGib, former NBA player Nate Robinson and ex-UFC stars Ben Askren and Tyron Woodley.
He will be taking on the fifth challenge of his career to date as he faces Woodley for a second time in Florida tonight. Once again, though, he will not be fighting an actual boxer.
Though he was supposed to be taking on Tommy Fury, the half-brother of Tyson Fury, he pulled out with a broken rib. Paul will be five fights into his boxing career without having a single boxer on his record.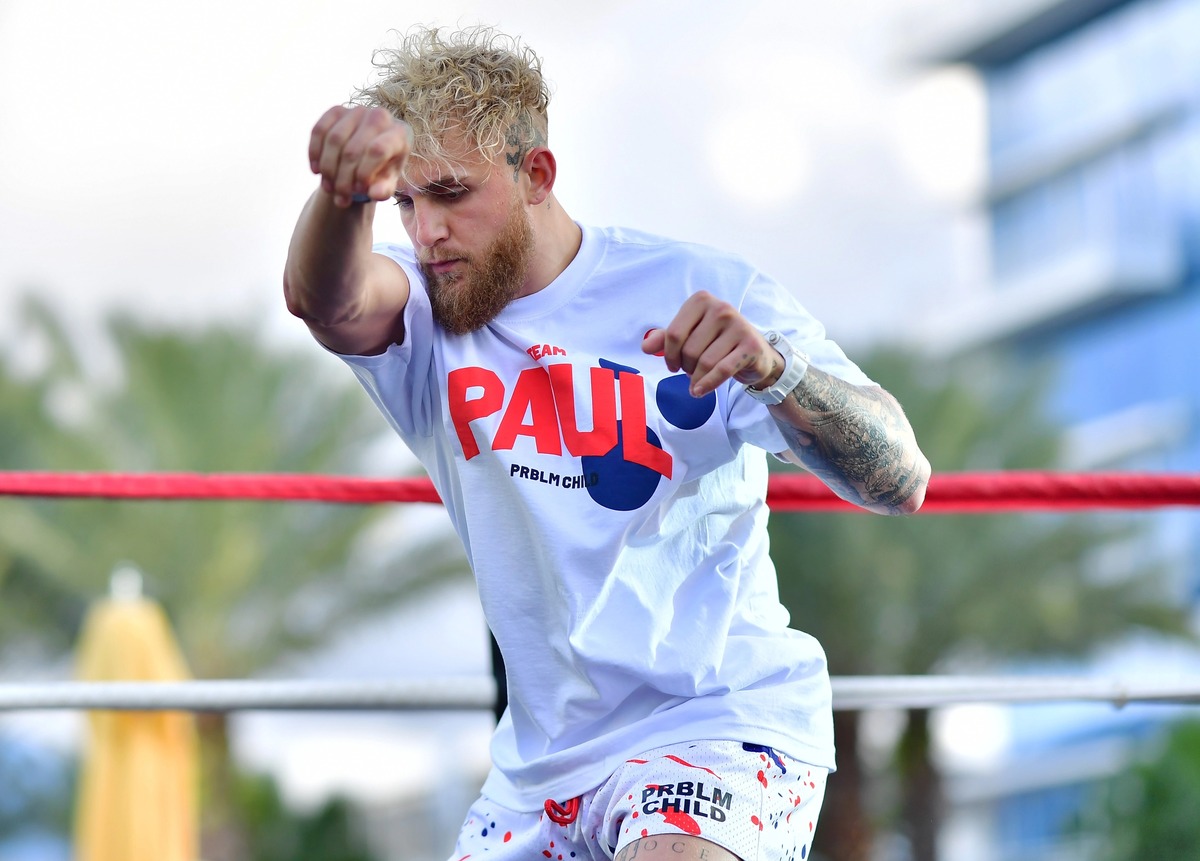 MORE: YouTube boxer Jake Paul EXPOSED for wearing fake watches and bragging about it
That could change, however. The Ohio-born social media sensation is clearly keen on taking on boxers, past and present, at some point in the future, but he appears keen to punch FAR above his weight.
As is reported by The Sun, Paul has named Floyd Mayweather, Mike Tyson, Canelo Alvarez and Conor McGregor as opponents he'd like to tussle with in the future.
ALL of them would do incredible numbers on the box office, of course, but Paul shouldn't become too obsessed with money and put his wellbeing at serious risk. Any of the four would hurt him, badly…