What a year the former Ireland player Jack Grealish has had by winning the treble with Manchester City. It didn't go too well for England at the World Cup in Qatar.
Though he's kept a relatively low profile during the summer apart from one or two instances, a recent photo placed on his Instagram account looks to have set tongues wagging.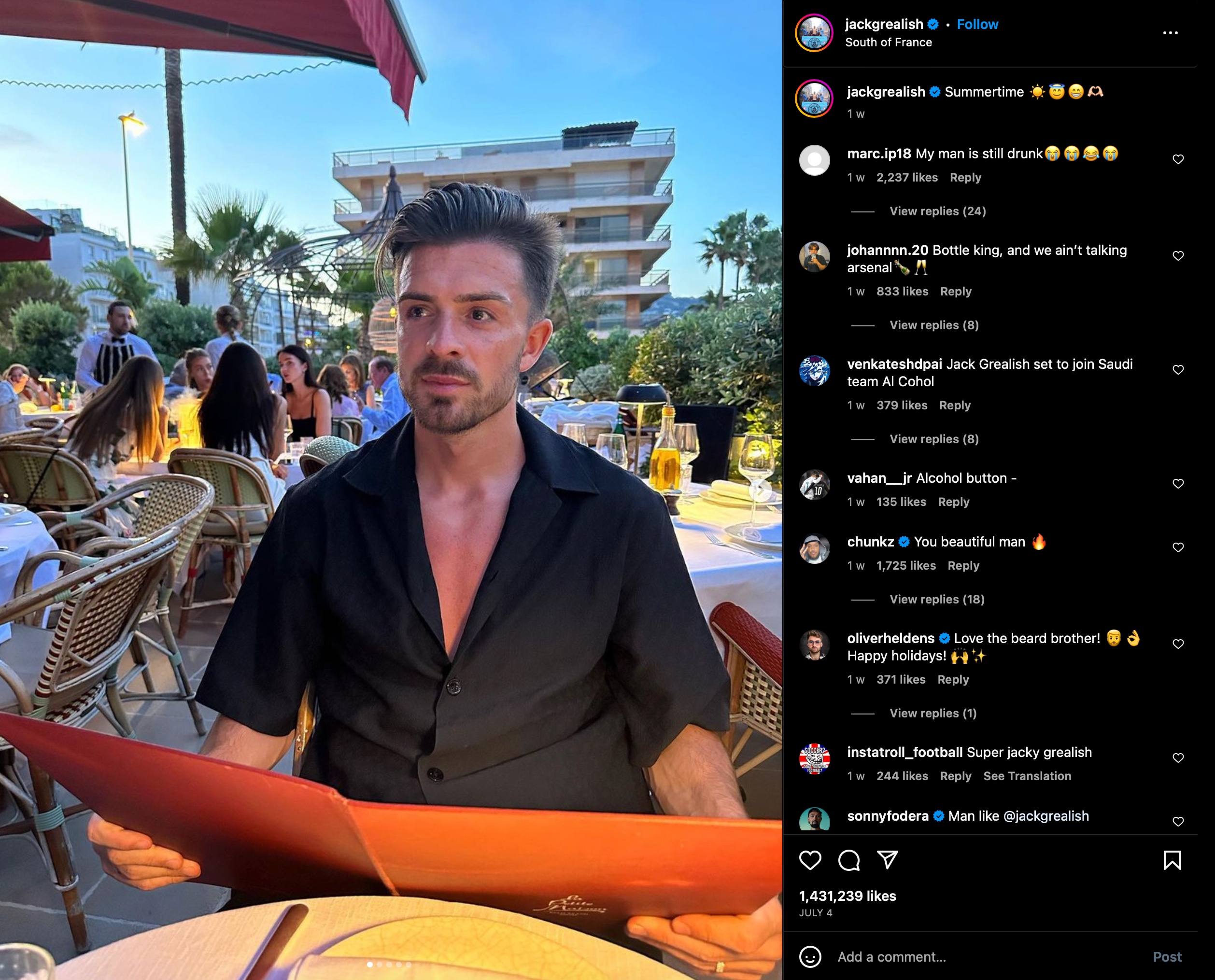 Sitting at a restaurant table in the South of France, Grealish looked relaxed but was clearly sporting a wedding ring.
Could he have done the deed in secret without a single person knowing in this social media age?
Fair play to the former Aston Villa star, good to see him settling down after a 'wild' year.