The former Ireland underage player Jack Grealish took to his twitter yesterday to hit back at an article Sportbible published claiming that Pep Guardiola and the midfielder had a dispute on the sideline.
The article has since been deleted from Sportbible's twitter account, but the article remains, Grealish wasn't having any of it anyways and responded in kind, see his tweet below;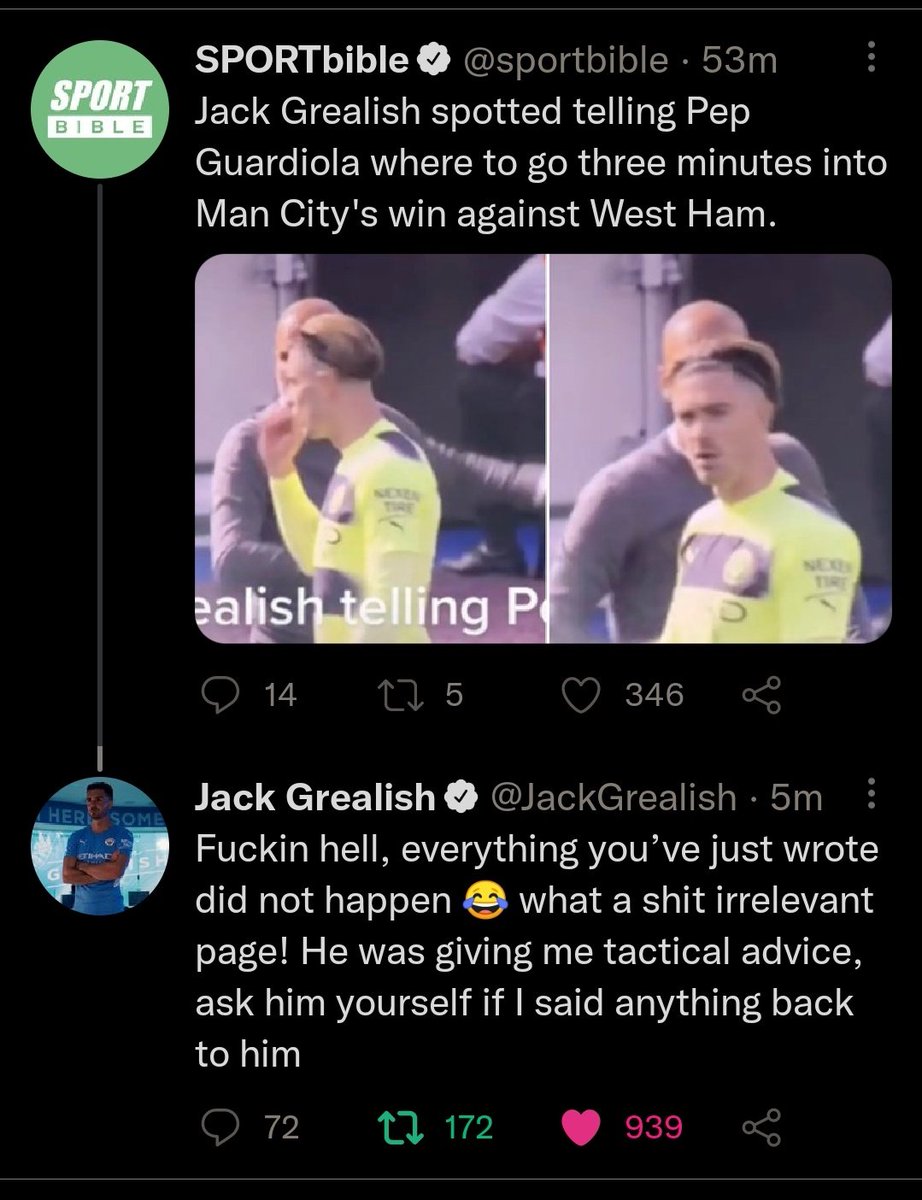 Manchester City got off to the perfect star with a solid two goal win against West Ham last Sunday at the Olympic Stadium and their new signing Erling Haaland getting two. It's going to take a lot to stop the Manchester club in their tracks this season. Surely it's Manchester City's to lose?