The former Ireland underage player Jack Grealish was at the centre of the controversy last night during Atletico Madrid vs Manchester City in the quarter-finals of the Champions League in the Spanish capital. Atletico Madrid and Montenegro defender Stefan Savić decided to pull the England midfielder's hair which kicked off all sorts of shoving and pushing.
The former Aston Villa player Jack Grealish responded in kind to Atletico players pulling his hair…
Get the funniest stories in sport in 3 minutes with The Upshot, a weekly newsletter spilling gossip, drama and controversy from the world of sport.
It's free, sign up here.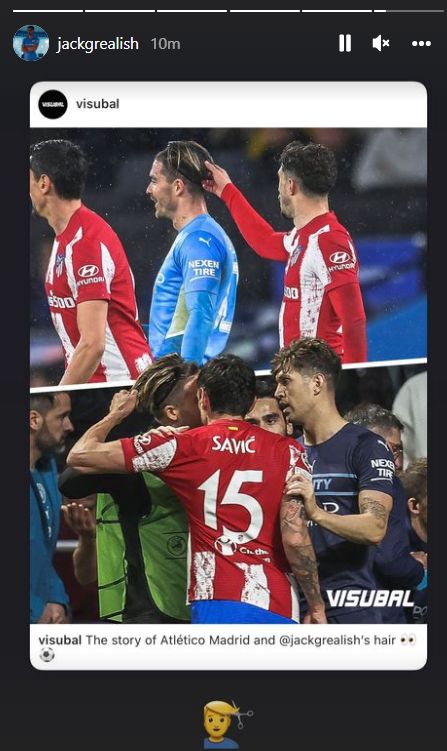 Manchester City managed to advance to the next round and will we see the leaders of the Premier League, make it all the way to the final? Their next match won't be easy against the giants of the competitions Real Madrid.