Eddie Hearn has revealed the most likely date and location for Anthony Joshua vs Oleksandr II to take place.
After Usyk defeated Anthony Joshua at the Tottenham Hotspur Stadium back in September, you sensed that AJ would demand to head into a rematch with the Ukrainian – and without delay.
However, the war in Ukraine has complicated matters in that regard, with Usyk returning to his home country in order to fight the Russian invaders. Understandably, he hasn't been able to train.
Get the funniest stories in sport in 3 minutes with The Upshot, a weekly newsletter spilling gossip, drama and controversy from the world of sport.
It's free, sign up here.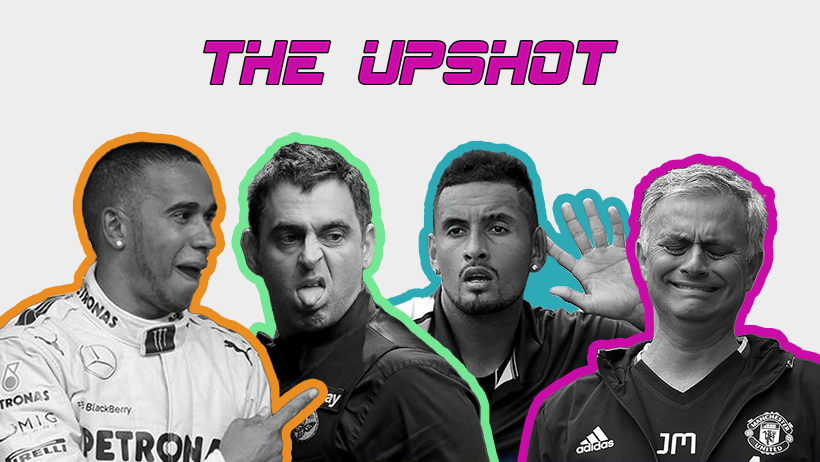 Usyk was provided with permission to leave the country and begin fight camp for his rematch with Joshua, which is excellent news from a boxing fan's perspective, and we've now been given insight into when it could take place.
While this fight was initially expected to take place in the Spring, that has now been pushed back as far as July, with Eddie Hearn revealing that it could be held in either the United Kingdom or Saudi Arabia.
Eddie Hearn has confirmed that July 23rd is the frontrunner date for the Oleksandr Usyk vs Anthony Joshua rematch and said they're in final negotiations with sites in the Middle East and UK options to host the fight. [@DAZNBoxing Show]

— Michael Benson (@MichaelBensonn) April 25, 2022
Of course, especially after seeing the turnout to watch Tyson Fury at Wembley Stadium, we want to see this take place on British soil. That said, this will be the biggest payday Usyk EVER gets in his career – could you blame him for heading down the Saudi route?