Eddie Hearn has taken aim at the Fury clan after some of the comments that were made in the latest Jake Paul press event.
With Jake Paul vs Tommy Fury due to take place next month, the pair faced the press, with Paul present via video link, along with John Fury and WBC heavyweight champion Tyson Fury.
Predictably, the presser swiftly turned into an utter shambles, with the Fury clan aggressively shouting at a TV screen for half an hour, during which John Fury told Jake Paul that his son, Tommy, was going to do his girlfriend "like a dog."
It was amusing, if embarrassing, but Eddie Hearn was not impressed by what he saw whatsoever. The Matchroom chief told iFL TV during an interview: "I thought it was disgusting to be honest with you."
"You've got the younger generation watching that…"
"Even, actually, for one time I felt a little bit for Frank Warren because I've been there on a much less cringe stage with KSI and Logan Paul."
"Frank was embarrassed. The language is terrible. I like beef, I love it, but for me it's a bad look."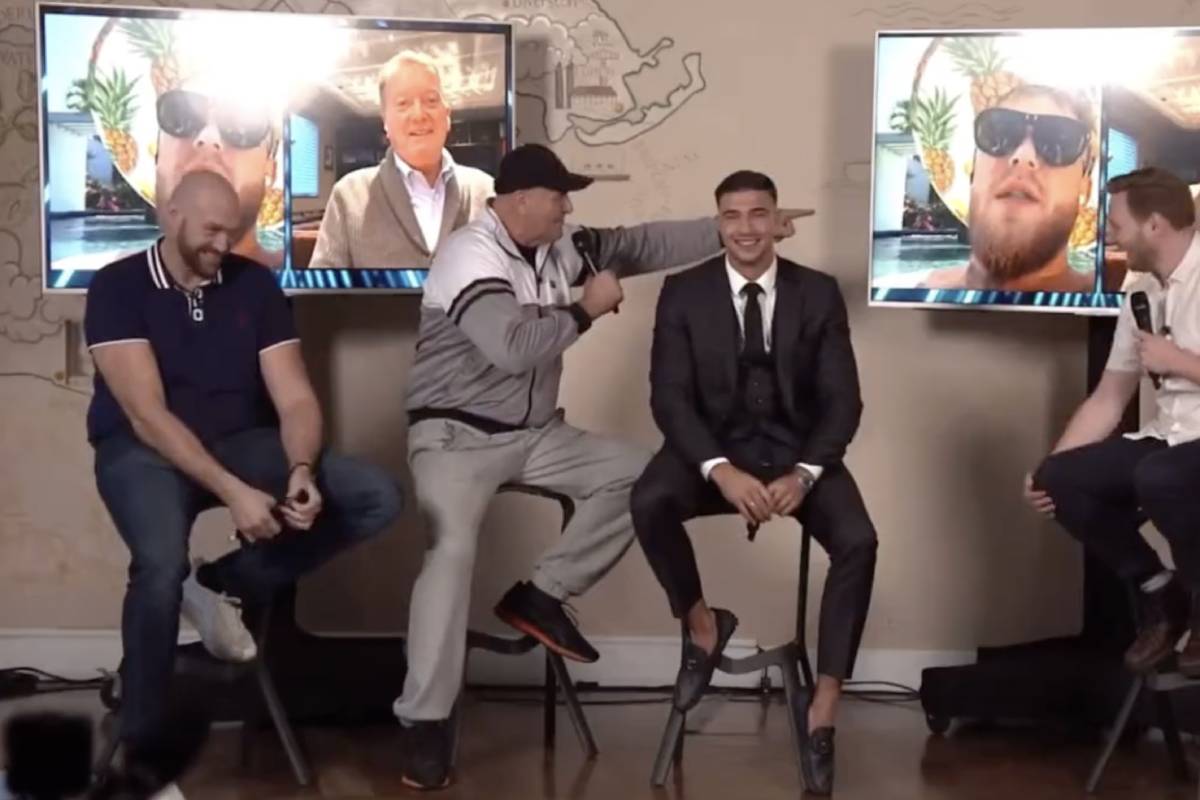 MORE: (Video) John Fury tells Jake Paul Tommy's going to sh*g his missus as press event gets out of hand
"It was disgusting, it was tasteless, the language was terrible – but me saying that it's 'Oh it's Eddie, it's just because he's not involved in the event'."
"I am over the moon that I am not involved in that. Trust me. The fight's not bad, I don't mind it, but the production and everything was so bad."
"It's a bad look for boxing, BT knows that and Frank knows that, we know that – but it's none of my business."
Hearn knows better than anyone how to promote a fight in an effective yet professional manner. Frank Warren and the BT Sport crew really ought to learn a thing or two from him.
Of course, when John Fury's on the loose, you always run the risk of him going rogue on camera, as he did, but the manner in which the whole event descended into chaos was not a good look for anyone.