Eddie Hearn has been discussing the Tyson Fury vs Anthony Joshua unification bout with Sky Sports, and worryingly, it doesn't sound likely that the fight will be taking place on UK soil.
With Fury vs AJ, arguably the biggest British boxing fight of all-time, set to be announced, boxing fans across the country will be looking to make plans to get themselves through the door, whatever the expense.
However, Hearn's recent comments while discussing the matter of venues with Sky Sports do not make it sound particularly likely that the fight will be able to take place in the UK.
Hearn is quoted by Sky Sports saying:
"Nothing is ideal. If it was ideal, we'd just be in Wembley with 100,000."
"But I don't know whether Tyson Fury would accept that offer. We may see on Sunday."
"But if it's 20,000 or 15,000 in an arena, all the Middle East offers have been based on an indoor arena."
"We know it's hot there in July, of course, so there is no option to go outside. It has to be in an indoor arena and those arenas are already in place, ready to stage this fight."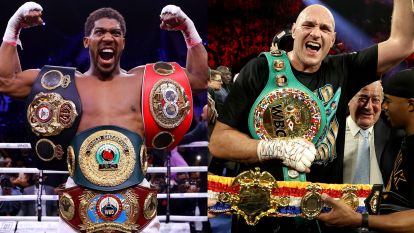 As frustrating as it would be to see this fight take place abroad, you have to understand the difficulties that Hearn and co are facing at current, with the coronavirus pandemic still persisting.
As he says himself, in an ideal world this fight would be taking place at a packed stadium/arena in the UK, but it's difficult to imagine exactly how that could be arranged at current.
A fight in the far east, in front of a crowd the size which this fight deserves, may well be the best option.