Jake Paul has revealed that social media sensation Hasbulla Magomedov will be in his corner for his upcoming bout with Tommy Fury.
Hasbulla has earned himself quite the following on social media as a result of his MMA spoof videos, filmed and shared from Dagestan, Russia.
The one-metre tall blogger was in the news last week after being invited to watch UFC 267 by organisation chief Dana White.
He was invited into the octagon and held aloft as Islam Makhachev secured a first-round submission finish against Dan Hooker.
Having been on the winning side over the weekend, Hasbulla has seemingly earned himself interest from a man in dire need of a boxing victory on December 18th.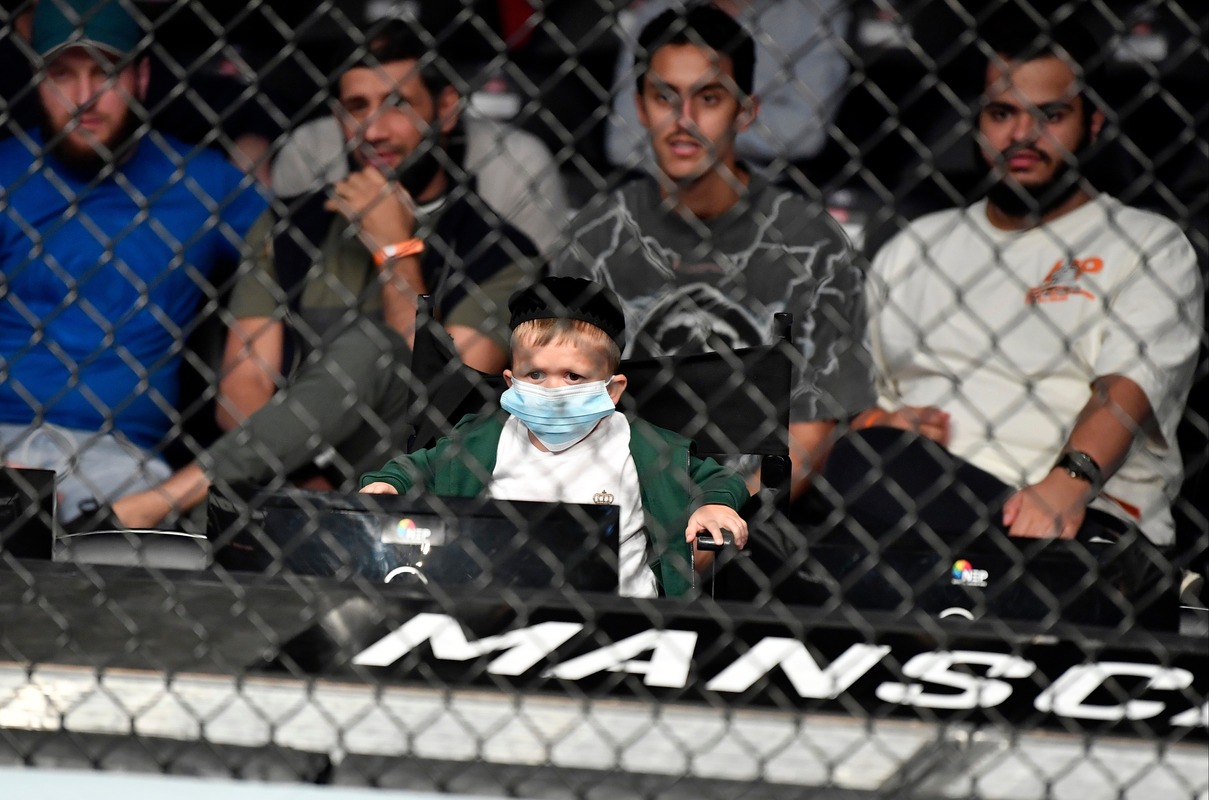 MORE: CONFIRMED: Tyson Fury in Tommy's corner for December bout with Jake Paul
While Tyson Fury will be training and cornering brother Tommy for his upcoming fight with Jake Paul, the American has claimed that he'll have Hasbulla by his side.
Paul is quoted by the Daily Star saying:
"It's confirmed that Hasbulla will be coming to my camp in a few weeks to train and corner me for this fight."
Hasbulla is a seasoned fighter and clearly somewhat of a good luck charm. Fury ought to be wary of how big a boost this could prove to be for his opponent…