Social media sensation Hasbulla has been banned from Instagram amid reports that he has been sending death threats to a woman.
Hasbulla has become the adopted son of the fight community, rising to fame on social media and becoming good friends with UFC legend Khabib Nurmagomedov.
The teenager, who suffers from a growth hormone disorder, was invited to UFC 267 as a special guest by company chief Dana White, which only increased his prevalence.
While he is a favourite of the fight fans and social media meme world, Hasbulla is imperfect, with recent reports coming out of Russia testament to that.
As is reported by the Daily Star, Russian reports have explained how Hasbulla was suspended from Instagram over allegations of death threats sent to a woman.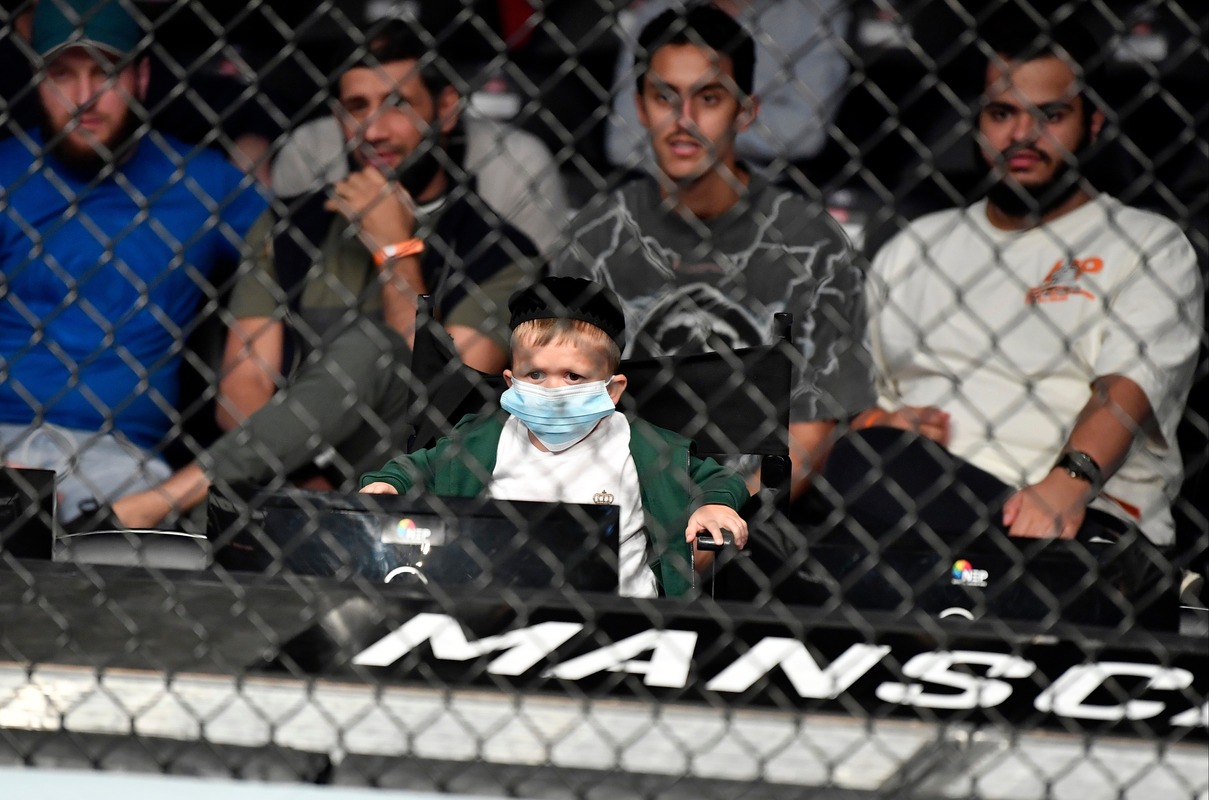 MORE: Billy Joe Saunders releases statement over claims he stabbed a man and pulled a gun on another
The report notes that the woman is accused of posting a video of Hasbulla's sister, to which he responded:
"I will not leave this girl alive until she apologises to the whole of Instagram, because she filmed a video of my sister and posted it for the entire Instagram."
He was subsequently suspended by the social media platform, which interpreted his message as a legitimate death threat. It remains to be seen if his account will be reinstated.