The Liverpool youngster Harvey Elliott was on Instagram today and couldn't resist getting a dig in on disgraced Manchester United and English footballer Mason Greenwood.
The 18 year old, Harvey Elliott is a hugely talented footballer and the Liverpool player was being trolled by a Man United fan for getting with more women than he has goals this season.
Elliott responded by saying at least he knows how to treat his girlfriends, "unlike some", in what was clearly a reference to Greenwood amid ongoing allegations of domestic abuse against him…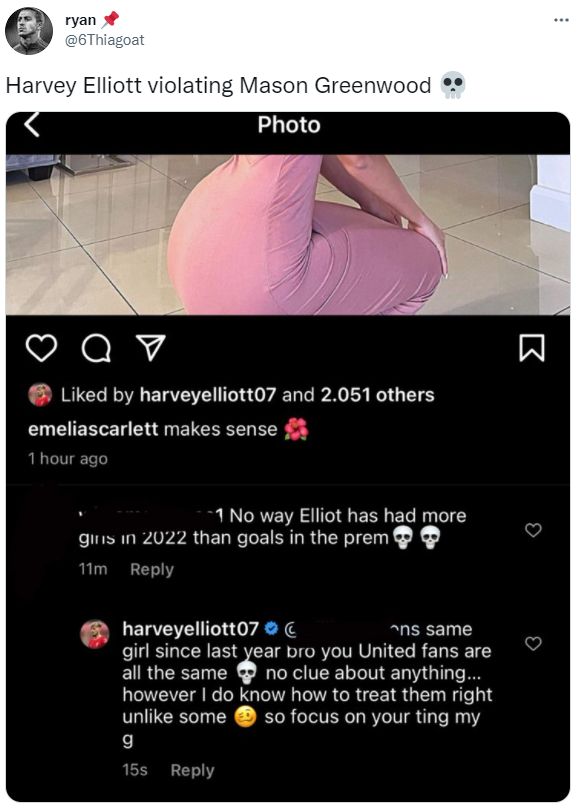 The Anfield club will have a huge finish to the end of the season with every trophy still there to be won. Harvey Elliott will defiantly play a major part in that as the Jurgen Klopp will have to use his full squad. This guy Elliott is a serious talent for both Liverpool and England long into the future.