Harry Maguire's sister has been taking some pretty blatant digs at Roy Keane after his comments on the Man United captain over the international break.
Keane was quick to criticise Maguire for the manner in which he celebrated his goal against Albania on Friday. The Irishman was not impressed with Maguire's gloating following a string of disappointing performances for his club.
Many struggled to see the justification for Keane's harsh words on the Red Devils skipper, with the pundit catching heat on social media over the weekend.
He has now found himself in the sights of Maguire's own sister, who has been retweeting those who have publicly called Keane out over his 'bullying' of her brother.
Gabby Agbonlahor on Roy Keane's comments on Harry Maguire: "I think Roy Keane's being a bit of a bully there — everyone sort of jumps on the bandwagon when Roy Keane says something." #mulive [@talkSPORT] pic.twitter.com/Btc8bB7kAl

— utdreport (@utdreport) November 14, 2021
That's what bully's do. Pick on people they can get away with picking on. That's Roy to a tea https://t.co/lKiNBSZE0H

— Curtis Woodhouse BEM (@curtiswoodhous8) November 15, 2021
MORE: "He's bullying him" – Roy Keane criticised for comments on England defender Harry Maguire
She has also been spotted liking a tweet that pokes fun at Keane after he was sent home from the 2002 World Cup. He was hardly as much of an exemplary servant to his country as Maguire has been for England…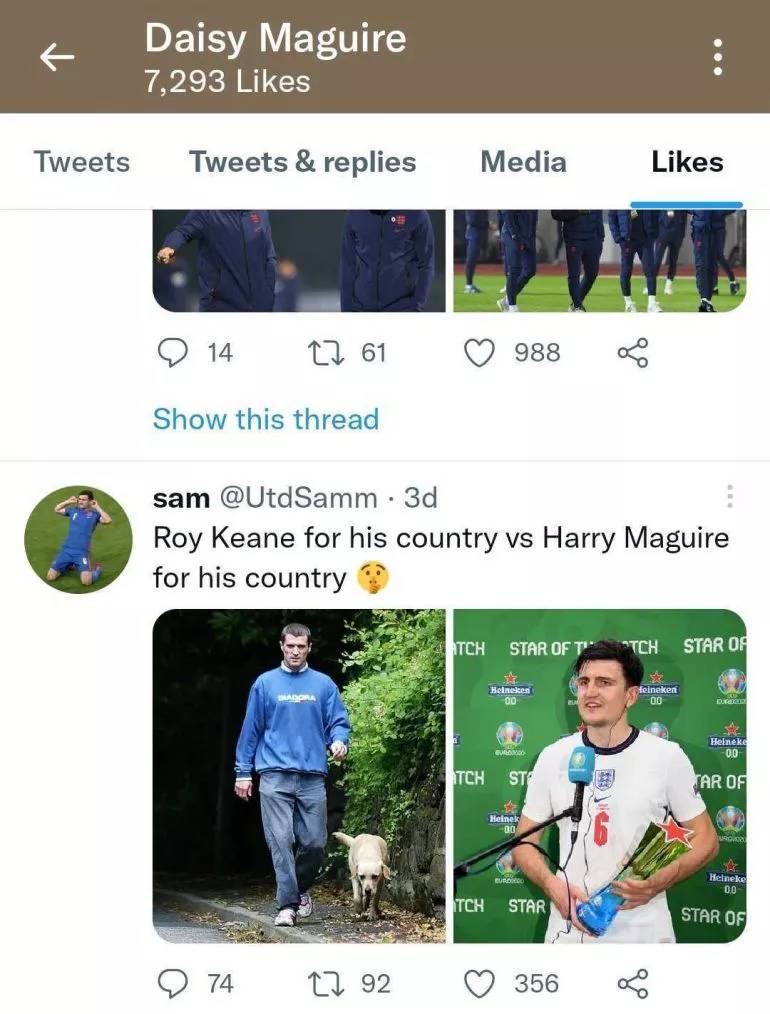 It's unclear whether Harry Maguire is aware of what his sister is doing on Twitter, nor whether he would take any issue with it, were he to stumble upon her likes and retweets…