A YouTube wrestler by the name of 'Hannibal' has sparked outrage after stabbing a referee in the head, leaving him in urgent need of medical attention.
We oftentimes hear of wrestlers getting injured unintentionally during matches. Even though there is no intention of hurting each other, at least ordinarily, it's a highly physical sport that can result in serious injury.
This is a unique case, with YouTube wrestler Hannibal, who boasts more than 300k subscribers, having appeared to repeatedly stab the fight referee in the head with some sort of spike.
As is reported by The Sun, the referee, Lando Deltoro, was left in serious pain and later shared a photo with his followers reassuring them that he was okay – but he looks in pretty bad shape.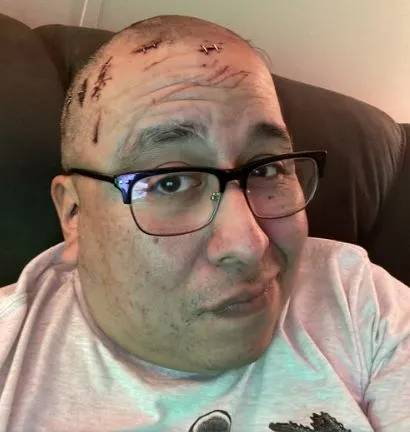 MORE: (Photos) Wayne Rooney's £150k Land Rover defaced by hateful messages and PENISES
Unsurprisingly, as is mentioned in the report, World Class Pro Wrestling have washed their hands with Hannibal following the shocking incident, which he insisted was merely an accident and he didn't realise Deltoro was actually hurt.
"What happened, this referee was supposed to bleed from razor blade cuts. I assume he actually cut himself with the razor blades."
"He gave no indication to me – and you people can watch the footage – zero indication to me in the ring that he wasn't just selling and was legitimately hurt."
"If he had told me he was getting hurt, I would have stopped. He knows that I didn't mean to hurt him."
That excuse doesn't really hold up if you watch the footage. We warn you, this isn't for the feint-hearted, but it serves the purpose of proving that Hannibal had ill intention with the attack.
TRIGGER WARNING ⚠️⚠️⚠️ This was not part of the show. The referee had to be rushed to the hospital. Any promotion that books Hannibal in the future doesn't deserve to stay in business. pic.twitter.com/Euj3wxTKcZ

— Soxy☃️ (@Sox_CM) December 13, 2021