Lewis Hamilton fans crashed Thursday night's FIA Awards to share their displeasure at Red Bull's Max Verstappen being crowned Formula One World Champion.
Hamilton headed into the final race of the season level on points with Verstappen, with the Brit holding a healthy lead as the race entered its final stages. However, nobody could have foreseen what would happen next.
After Nicholas Latifi spun and crashed, the race should really have ended under the safety car in the interest of fairness, but race director Michael Masi was keen to ensure that fans would have a final racing lap to decide the championship.
While that doesn't appear to be a problem on the surface of it, Hamilton's 11-second advantage was wiped off, with Mercedes deciding not to pit him based on the information that Masi had given them – no lapped cars would be overtaking the safety car.
Masi decided to change his mind, with only the cars that separated the two Championship-chasing rivals cleared to overtake the safety car, which put Verstappen right on Hamilton's tail, with soft, newer tyres on his Red Bull.
MORE: Lewis Hamilton v Max Verstappen: The EPIC conclusion to a titanic championship battle
The result was rather predictable, with Verstappen flying past Hamilton, winning the Abu Dhabi Grand Prix and subsequently being crowned Formula One World Champion for the very first time, in no small part thanks to Masi's manipulation.
Needless to say, Hamilton fans have been left absolutely furious in wake of the race and used Thursday night's FIA Awards as a platform to share their displeasure with the racing world…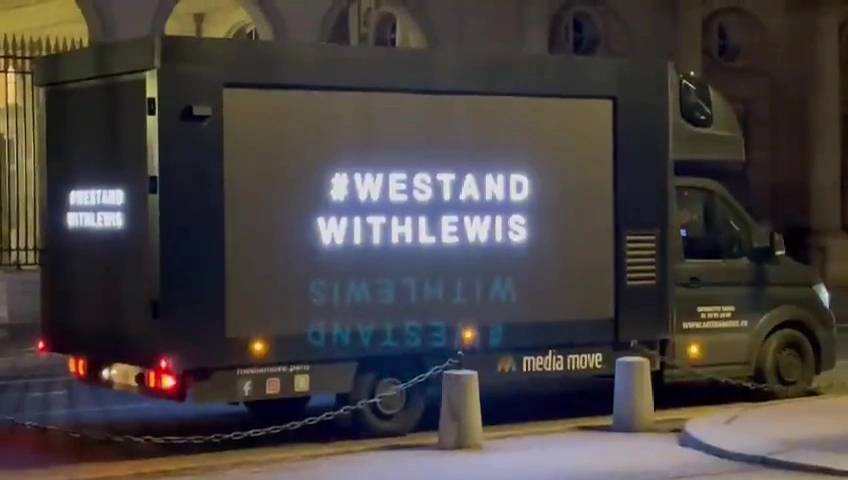 Image via The Sun
Ultimately, it was Verstappen who had the trophy in his hands at the award ceremony, with Mercedes confirming via Twitter earlier in the day that they would not be taking their appeal against the race result any further.
However, for some, there will forever be an asterisk against Verstappen's title triumph, with Hamilton having raced the better race before the controversial tweak of the rules royally stitched him up.