Lewis Hamilton has claimed that winning this year's Formula 1 World Championship would be a greater achievement than the seven he's won before.
The drama which has unfolded in the F1 this season has been a sight to behold.
As we head into the final two races on the calendar, Saudi Arabia and Abu Dhabi, Mercedes driver Hamilton and Red Bull's Max Verstappen are separated by just eight points.
Fans have been scribbling down the calculations to decipher how and when their favourite driver could be crowned the champion, but ultimately, the sport is far too unpredictable to be making presumptions over where the pair could place.
In this season, the most bonkers of all seasons, the man who lifts the trophy aloft at the end will be given a greater sense of satisfaction than in seasons prior.
Hamilton recognises that, and quoted by The Sun, he revealed his belief that winning this year's championship would be his biggest achievement to date.
"I am excited. I feel different than what I felt in my first year."
"I remember the year of my first title and my second, the nervousness I had in Brazil in 2008, and then in Abu Dhabi, the double points in 2014 and not sleeping."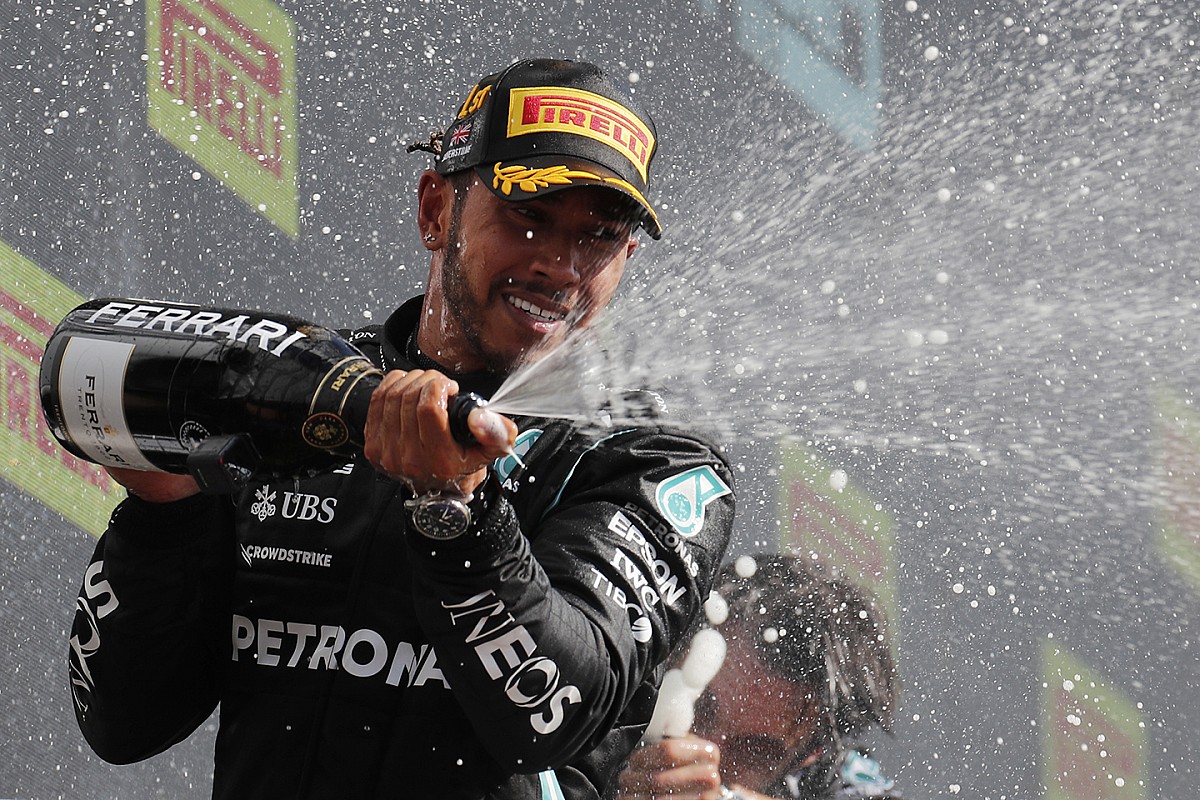 MORE: (Photos) F1 star Romain Grosjean shows off gruesome scars 12 months on from HORROR crash
"There is a different calmness this year, I don't know why, I guess because I have had those experiences in the past.
"Would this be the best championship? If I get the job done, I think it will, yeah. But also, no one has ever been able to fight for an eighth, aside from Michael Schumacher. It is a new position, uncharted territory."
Hamilton has been by far the fastest driver on the grid over the last couple of races. Debates over the legality of Mercedes' engine strategy are merely a bump in the road from his perspective.
If he is successful in winning FOUR consecutive races to finish the season and leapfrog Verstappen, we would be inclined to agree that this would rank as his greatest achievement in the sport.
We absolutely cannot wait to see how this plays out over the next couple of weeks.