Manchester City midfielder Jack Grealish has named his dream five-a-side team. Of course, including himself.
Grealish signed for the Premier League champions over the summer in a £100m deal. The move came on the back of a successful Euro 2020 campaign, during which the then Aston Villa skipper was used effectively by manager Gareth Southgate as an impact substitute.
The 26-year-old has enjoyed a so-so start to life at the Etihad. He hasn't quite proven himself to be a player worthy of that price-tag just yet, but there's plenty of time for Grealish to prove his worth to the Man City fans and the Premier League as a whole.
He clearly has the confidence to excel at this level, as has been proven by Grealish including himself in his dream five-a-side team… alongside some of the greatest players ever to play the game, and Man City teammate Ederson!
🚨⚽️ | NEW: Jack Grealish has named his dream 5-a-Side team:

– Ederson
– Sergio Ramos
– Himself
– Lionel Messi
– R9

— Football For All (@FootballlForAll) October 28, 2021
MORE: How much Manchester United will have to pay to sack Ole Gunnar Solskjaer, revealed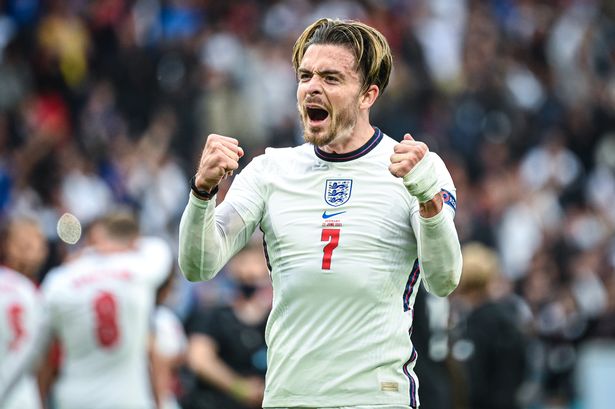 Sergio Ramos is one of the finest defenders of his generation. He's also an absolute s***house, something you'd imagine that Grealish would place great value in, hence his inclusion as the sole defender in his five-a-side team.
As for Lionel Messi and 'The Real Ronaldo', they speak for themselves. Grealish (rightfully) includes the Brazilian Ronaldo ahead of his Portuguese wannabe, while Messi quite simply has to be in there.
Ederson is not the greatest goalkeeper ever to play the game, but he may well be one of the best with his feet that we've ever seen. He's exactly what you'd want between the sticks in a five-a-side game – it's not merely City bias from Grealish.