Jack Grealish and girlfriend Sasha Attwood have been spotted out in public for the first time in three months following a flurry of reports linking the Manchester City winger to other women.
As is reported by the Mirror, Grealish, who made a £100m move to the Etihad over the summer, has been accused of going on secret dates with TV personality Emily Atack and Love Island winner Amber Gill.
Grealish took to Instagram to deny all claims made against him, with Gill doing the same. There has thus far been no comment from Atack on whether allegations of her secretly dating Grealish had any basis.
Grealish and long-term girlfriend Sasha Attwood appear keen to put the nonsense behind them and move forward with their relationship, with the Mirror sharing a snap of them together at Winter Wonderland.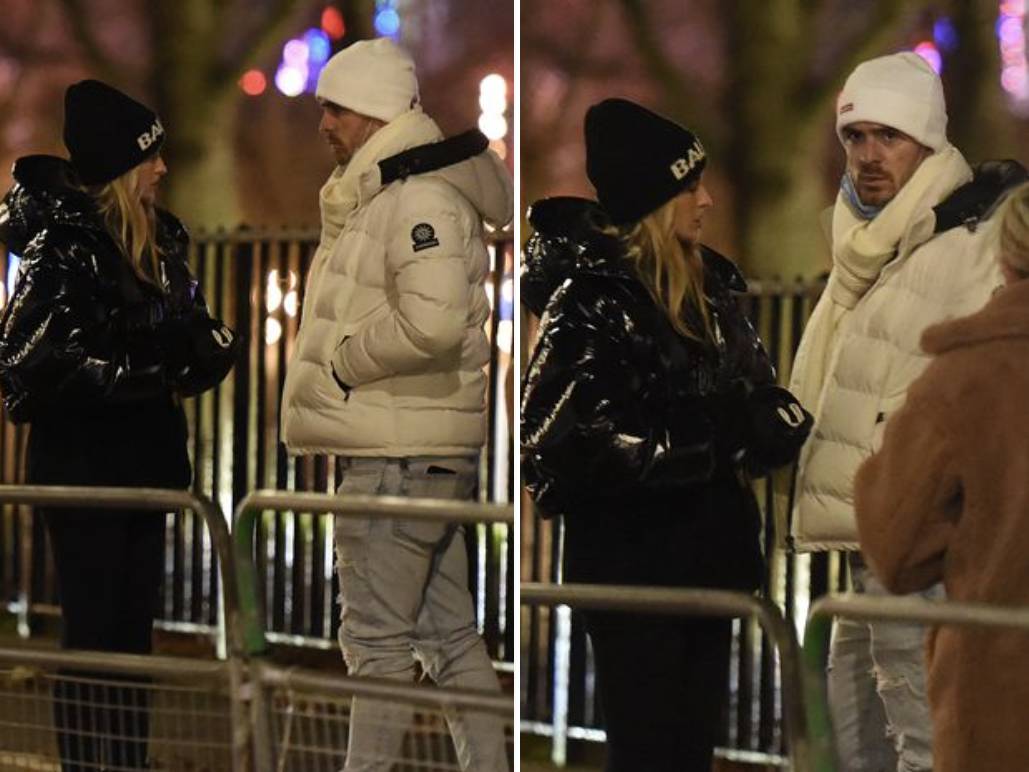 MORE: Jack Grealish shock with Man City star 'ENGAGED' amid cheating rumours as girlfriend flashes ring
As is mentioned in the report, it's the first time that the pair have been spotted together for THREE MONTHS. It's unclear whether the reports of infidelity had any adverse effects on their relationship behind the scenes.
Either way, Grealish doesn't look best pleased to have clocked the camera facing his way, does he?