Tyson Fury has once again teased the idea of fighting UFC champion Francis Ngannou in a boxing ring.
Fury, who is the reigning WBC heavyweight champion of the world, has previously offered Ngannou the chance to take him on in an exhibition bout in order to secure the biggest payday of his career.
Ngnannou has not outright declined the opportunity to fight Fury, but appears to have his attention firmly fixed on current endeavours in the UFC, rather than entertaining participation in a circus bout.
Fury is not giving up, though. The Gypsy King appears to be convinced that Ngannou is the right opponent for him and has once again discussed the possibility of fighting him, as is reported by The Sun.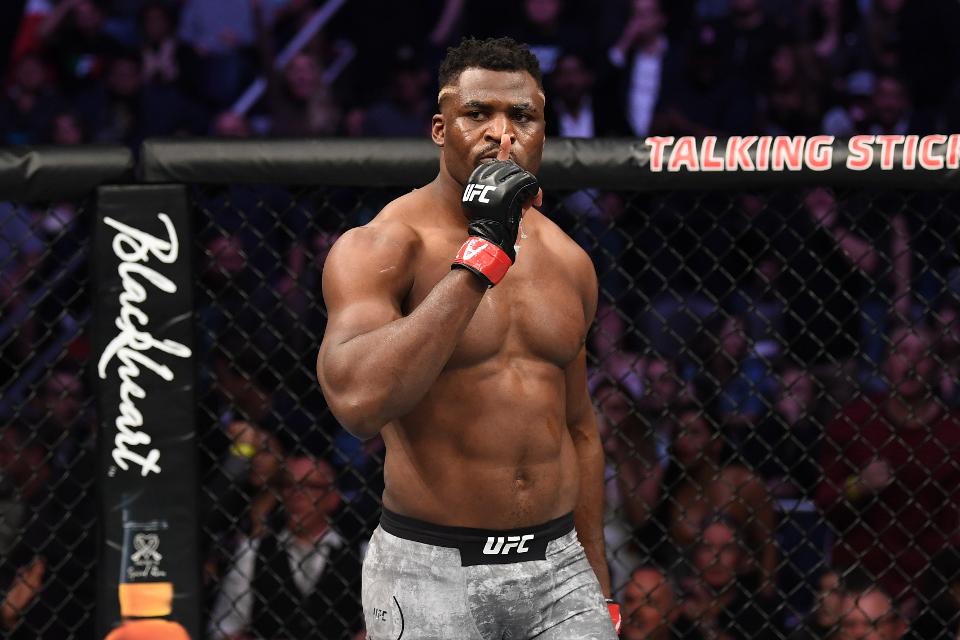 "I hear he [Ngannou] has some beef with the UFC, so is sitting the season out. His time will come to make big money and I will offer him a big purse, of course I will."
"I will have retired from competitive championship boxing by then. I won't be the WBC champion and he won't be the UFC champion. I will be ready for the crossover bouts."
We would like to stress the importance of both fighters achieving all that they set out to do in their respective boxing and MMA careers before watering down their credentials with cash-grabs…