Tyson Fury has revealed on 'The Overlap' that he would have been sued $80m if he refused to accept a trilogy fight with Deontay Wilder.
At one stage earlier in 2021, it was looking likely that Fury and Joshua were set to meet in a fight which would crowned the winner unified heavyweight champion of the world.
As reported by Sky Sports in May, Fury confirmed a date had been set for a bout with Joshua in Saudi Arabia. Needless to say, it never actually happened.
Though Fury v Wilder III and Joshua v Usyk promise to be intriguing fights in their own right, fight fans wanted to see Fury v Joshua and will now be concerned that it'll never happen.
Much has been said from both sides as to why it never came to fruition, but Fury has now provided further insight while appearing on Gary Neville's 'The Overlap'.
Fury claimed on 'The Overlap' that he would have been sued an eye-watering $80m if he refused to take to the ring with Wilder for a third time.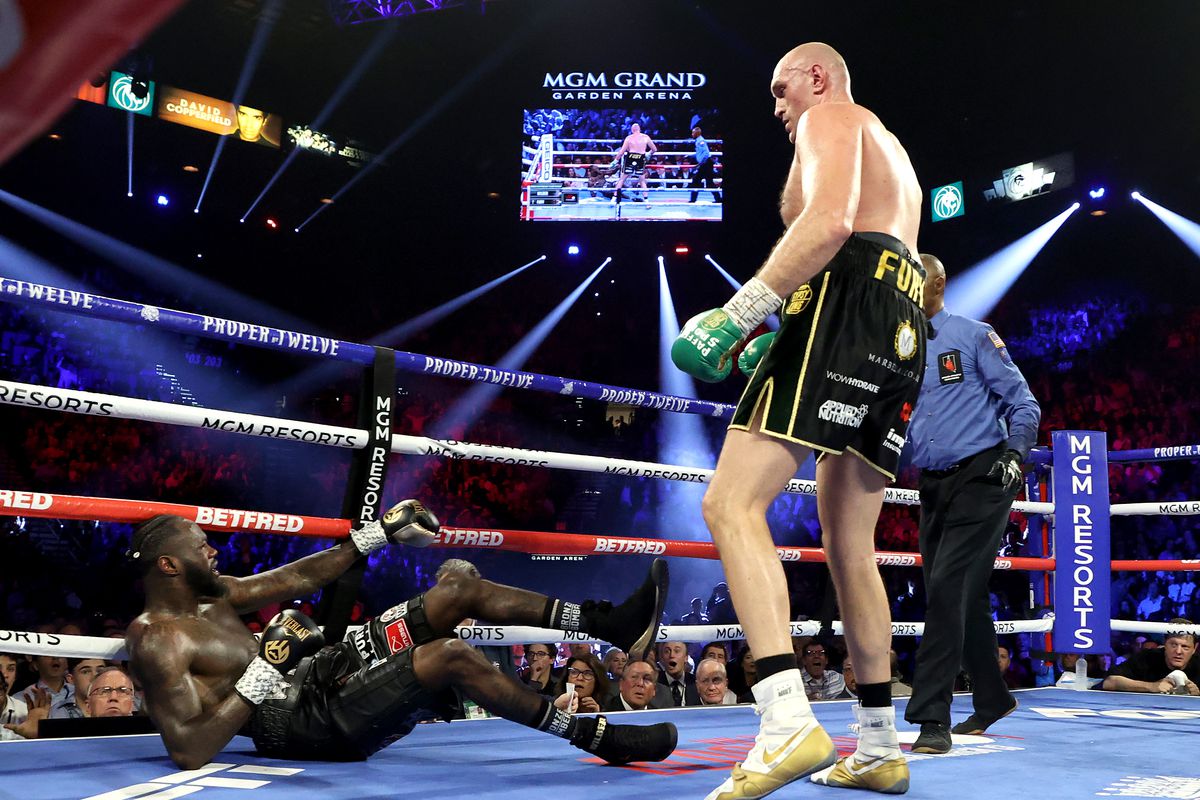 MORE: (Photos) Anthony Joshua looking incredibly lean ahead of upcoming bout with contender Oleksandr Usyk
"It's not the belt, it's contracted to me. It's got nothing to do with the belt. I could do that with the belt (kick it away) and all of a sudden me and Wilder are fighting for no belt against each other."
"Do you know how much the suing case was if I didn't fight him? $80m."
Of course, anything that comes out a fighter's mouth ought to be taken with a pinch of salt, but it's difficult to imagine why Fury would actively pursue a third fight with Wilder over what would arguably be the biggest heavyweight bout in history.
Fury is not the kind to duck any challenge. He flew to Germany and outclassed Wladimir Klitschko, he took on WBC champion Wilder soon after returning to the sport – what is there to be scared about in Anthony Joshua?
All he can hope is that the two British fighters make it through their upcoming bouts unscathed and the collision course remains on track. Fury certainly sounds as though he'd be up for it.