Tyron Woodley has revealed that he's on board with the idea of fighting Tommy Fury in a boxing match.
Woodley, a former UFC champion, was a last-minute replacement for Fury in his proposed fight with Jake Paul on December 18th. Tyson Fury's half-brother broke a rib and was subsequently unable to take on the American social media superstar.
While Woodley deserves credit for stepping up and establishing his intentions to avenge his split-decision defeat to Paul, a brutal sixth-round knockout only added to the embarrassment from his perspective.
Woodley's reputation needs some patching up, while Fury has been told by Paul that he needs to prove himself in order to get a second opportunity to fight him. That could plausibly see Woodley and Fury fight each other.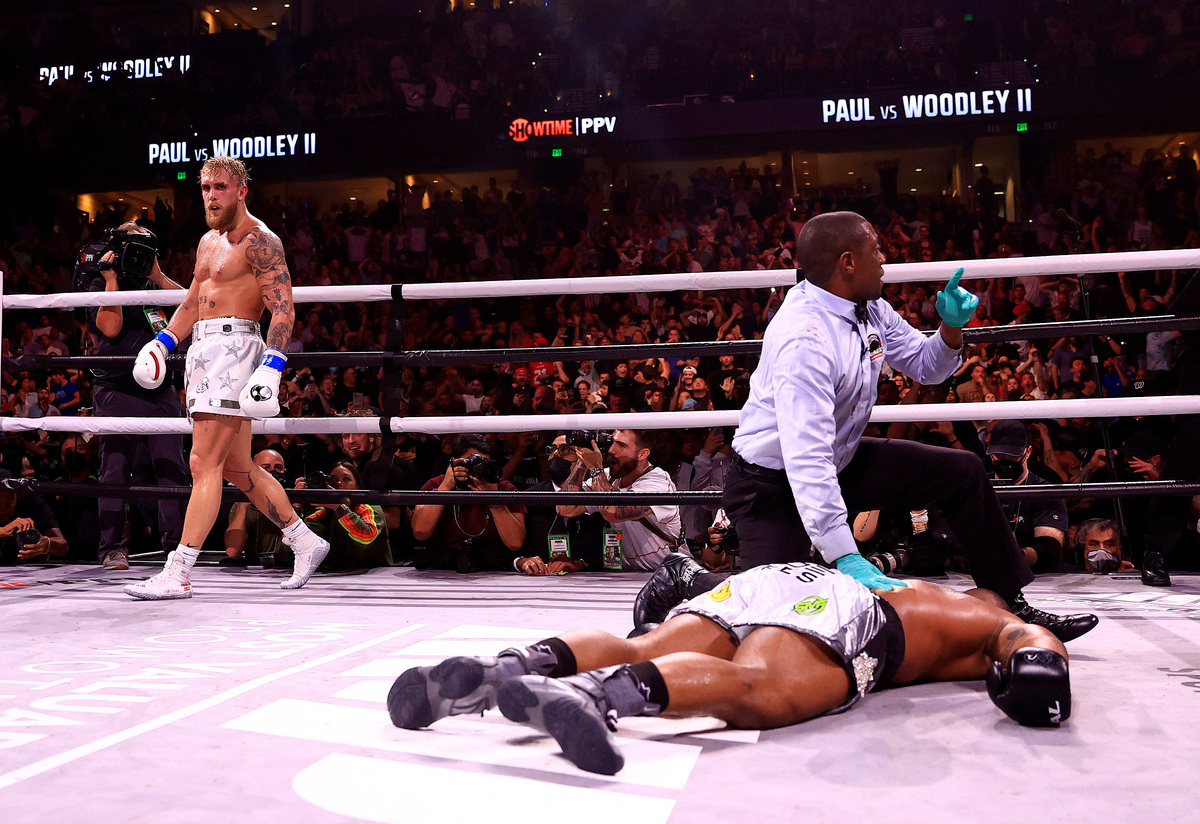 MORE: Tyson Fury vs Dillian Whyte announced: Confirmed date and venue for heavyweight title clash
As is reported by the Mirror, the idea of fighting Fury was put to Woodley, who said, "I'm with it."
The expectation is that Fury will be fighting on the undercard of his brother's WBC heavyweight title defence against Dillian Whyte. Whether they would be prepared to stage the Woodley fight on that card remains to be seen.