Here's the story, from start to finish, about how footballer Hulk swapped his wife for her niece and ended up getting her pregnant.
The tale is told by The Sun, by the former Brazil international having been happily married to ex-wife Iran Angelo for TWELVE YEARS. He then decided to upgrade to a younger model, and he didn't have to look far for a replacement.
Hulk broke off his marriage with Iran and it was swiftly reported that he was in fact having a relationship with her niece Camila Angelo. The pair were believed to be married pretty quickly, but didn't confirm it until it became a necessity.
As Hulk played for Chinese Super League side Shanghai SIPG, he had no choice but to put a ring on Camila's finger in order to ensure that she could stay in the far eastern country with him.
After that news came to light, Hulk decided to send a message to his ex-wife in the public eye, as he is quoted doing so by the aforementioned report by The Sun.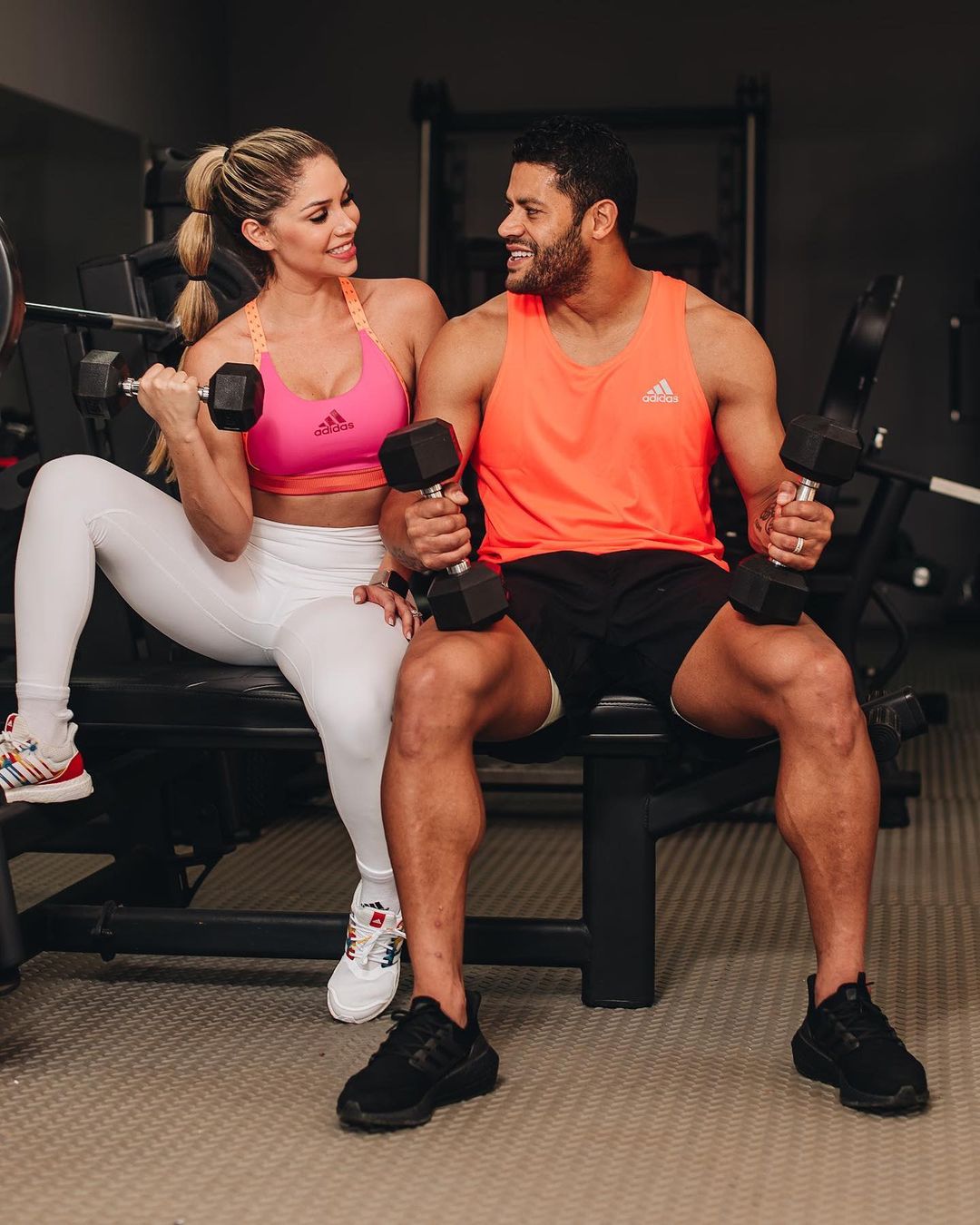 MORE: (Gallery) Remember Graziano Pelle? The ex-Southampton striker boasts one of football's hottest WAGs
"I never had a relationship with Camila when I was married. I am a man. I was not happy in my marriage."
"I had countless reasons. I spent my entire marriage betraying Iran. She lived a single life. She just wanted to have the status of wife of the Hulk."
"Camila came to China. I don't think I'm an ugly person and I'm young. Camila is young and extremely beautiful. We ended up getting involved. We were single."
Fast forward to the present day and Hulk and Camila are expecting a baby together. It'll be Camila's first, but Hulk's fourth, with the 35-year-old having two boys and a girl from his previous marriage.
It's a tale that someone really ought to make a film of later down the line. Hulk has always been painted out to be the bad guy in this situation, but you can't help who you love and who you don't…