In a blow for France at Euro 2020, Barcelona winger Ousmane Dembele has withdrawn from the squad through injury, as reported by RMC Sport.
Dembele was introduced as a substitute for Les Bleus in the second-half of their clash with Hungary. Didier Deschamps' men found themselves in need of a goal to tip the balance in their favour.
However, he wasn't able to complete the contest, being withdrawn soon after after appearing to pick up an injury.
Of course, at that early stage, the severity of the damage done to the Barca winger was unknown, but with further tests and examinations now having taken place, the doctors have delivered Dembele the bad news.
READ MORE: Huge blow for Scotland as man of the match vs England tests positive for COVID-19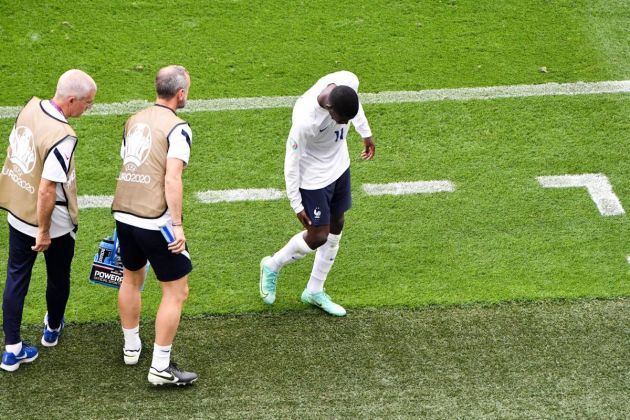 According to RMC Sport, he will not be able to continue with France at Euro 2020 and has been forced to withdraw from the squad to focus on his recovery.
Dembele has continually displayed an inability to remain fit for any sustained period of time, and unfortunately for Didier Deschamps, it's cost him at a crucial time.
France have a plethora of attacking talent, but Dembele offered something more direct than anything else they have in reserve. His withdrawal is a blow for the World Champions, make no mistake.
Germany legend Didi Hamann claims Cristiano Ronaldo has been left looking like a 'fool' – click here to find out why