Former WWE star Cain Velasquez has provided insight into why he and Brock Lesnar had such a frosty relationship.
Velasquez had a brief stint in the WWE before being released from his contract in COVID-19 related budget cuts. He shared his time in the organisation with Brock Lesnar, another former MMA fighter.
Velasquez and Lesnar famously came to blows in the octagon back in 2010, with the Mexican-American fighter securing a knockout victory over his rival to become UFC heavyweight champion.
He has now revealed his belief that his victory scuppered any chance of the pair sharing a healthy relationship while both signed to the WWE, as he told The MMA Hour.
"There's always going to be friction with that. So yeah, there was, but working together… We didn't work much, but talking to him just for that little bit, I just know where he comes from, just from that little time spent, and I mean very little."
"I know what he's about, and I respect him for that. What you see out there when he performs, all that s**t, he lives it, he breathes it. That's him."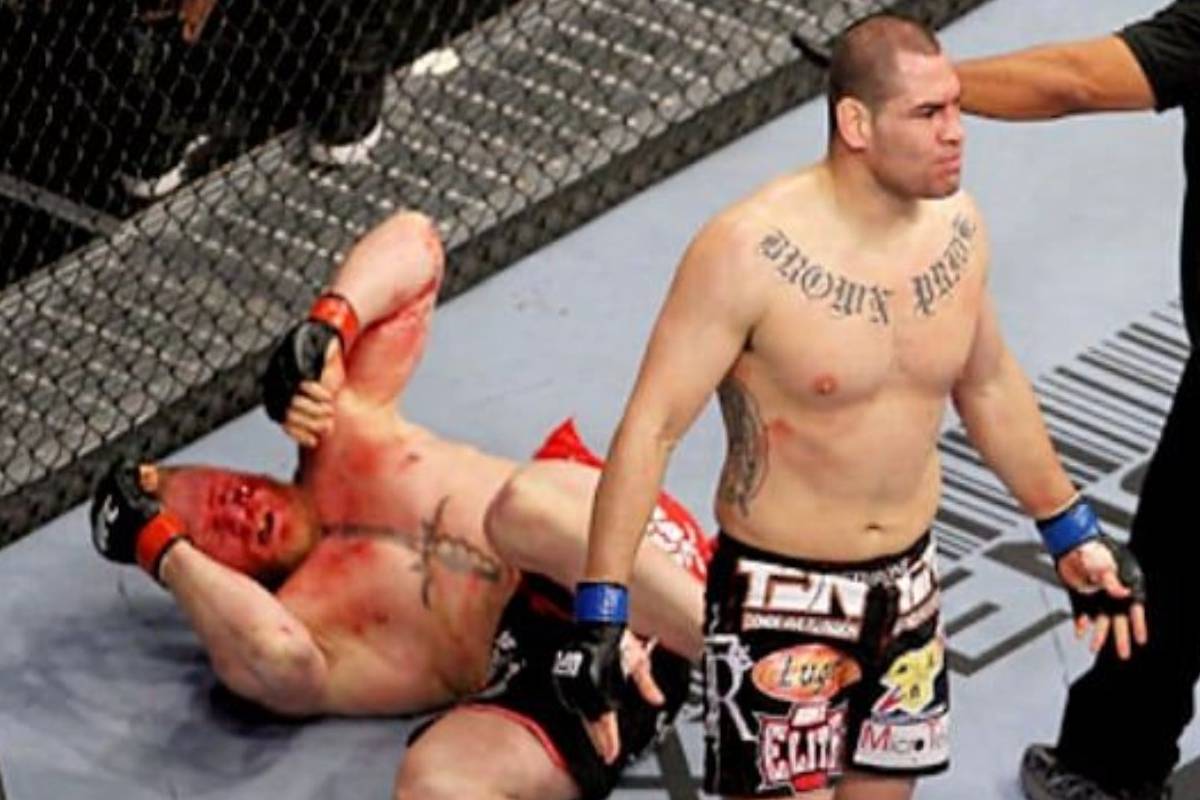 MORE: "I hated that character" – Mick Foley reveals which of his three WWE personalities he didn't like
"That persona that you see, that's him out there. That's his true self. Close quarters, he's obviously more human, but that's him, and I saw that.
There was clearly no love lost between the pair, with that seeming as though it came from Lesnar's side, rather than Velasquez having any ill feeling.
With Lesnar being a fighting man (and a successful one at certain points in time), the defeat to Velasquez was properly a bitter pill to swallow and left a considerable bruise on his ego.
It's a shame that the pair were not able to fully quash their beef while WWE counterparts.