Remember former Real Madrid midfielder Fernando Gago? He's accused of cheating on his wife with her best friend.
Another day, another story of debauchery within the football world. This time we're talking about Fernando Gago, who made 121 appearances for Real Madrid between 2006 and 2011.
So reports the Mirror, a journalist by the name of Cinthia Fernandez has appeared on TV in Argentina to tell a tale of Gago being caught red-handed cheating on his wife, who is tennis player Gisela Dulko.
"Gisela apparently found them in her own home, in her own bed."
"She opened the door and there was Fernando Gago with this other woman. They got married ten years ago and have three children. They always kept a low-profile. They separated because of his unfaithfulness. He cheated on her with her best friend."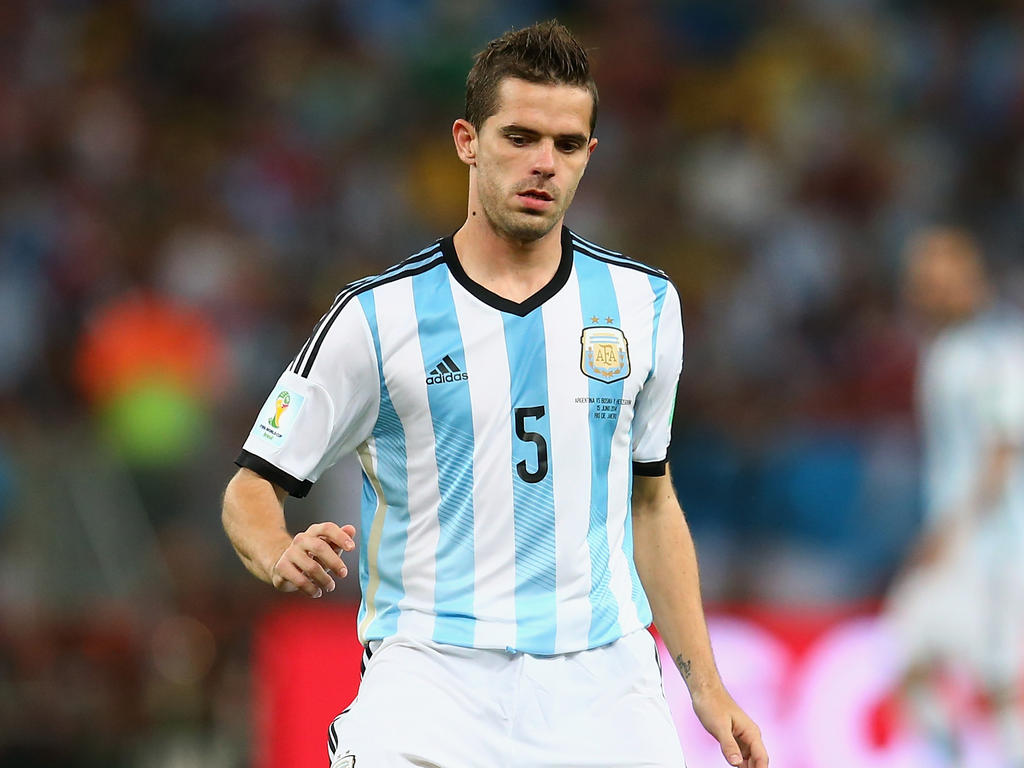 MORE: Cristiano Ronaldo's stunning partner Georgina Rodriguez desperate for Man United superstar's proposal

"That group of friends were mums at their kids' school. Gisela has changed them to a different school."
Gago and Dulko formed an all-star sporting marriage, with the footballer having made over 60 appearances for Argentina and his wife, at one point in time, being ranked no. 1 in the world for women's doubles.
Unfortunately, their relationship is no more, with Gago unable to keep it in his pants and outside of his wife's best friend. You have to feel for his wife and their three children. What a mess he's made of their family…