Former multi-weight boxing world champion Oscar De La Hoya has announced that he is intending to make a sensational return to the sport, report the BBC.
Boxing is a sport where the fighters find it desperately different to keep their distance. Losing the regimented training and eating routines practiced throughout a fighter's career can oftentimes result in a collapse of any real structure, with Oscar De La Hoya clearly keen to get back into the action.
As reported by the BBC, speaking at an event intended to promote YouTube Jake Paul's bout with the UFC's Ben Askren midway through April, De La Hoya revealed his intention to fight again in July, following in the footsteps of fellow legends of the game Mike Tyson and Roy Jones Jr.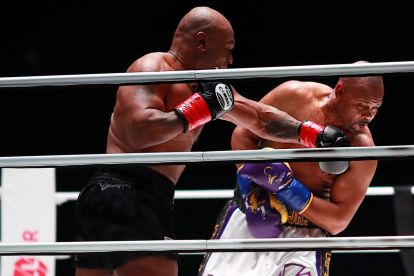 De La Hoya is quoted by the BBC saying: "On 3 July, I'm making a fight comeback."
On the basis that fighters are returning onto to partake in exhibition bouts, it's difficult to see any real negative to their proposed returns. It gives the generation who were unfortunate enough to miss them an opportunity to see them step inside the ring – if a few pounds heavier and considerably slower…