Floyd Mayweather's reported purse from his exhibition bout with influencer Logan Paul is absolutely ridiculous – even by his standards.
Eyebrows were raised, and understandably so, when Mayweather signed up to fight Logal Paul, who is 0-1 in his professional boxing career after being defeated by fellow YouTuber KSI.
What could Mayweather possibly have to gain out of fighting one of the Paul brothers? Especially one 15 centimetres taller and 30 pounds heavier. Even if the outcome will not be on his record, this is a risk for the 50-0 fighter, make no mistake.
Well, courtesy of The Sun, we have now been provided with an explanation as to why Mayweather has decided to get in the ring with Logan Paul, and it's one that you probably could've guessed yourself.
READ MORE: "We are waiting for King AJ's decision" – Anthony Joshua's next fight uncertain after WBO deadline passes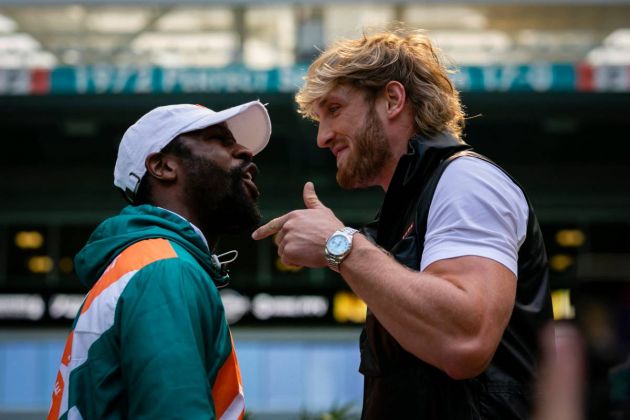 As per The Sun, Mayweather will bank an eye-watering £70M ($100M) from the fight, a figure which he's obviously deemed worth risking his reputation for.
Mayweather's last exhibition fight was against Japanese fighter Tenshin Nasukawa. He won within a round, having floored the kickboxing prospect three times, making him cry in the process.
Regardless of whether this fight proves to be as straightforward or not, if he's taking $100M home with him, he's probably not going to care much for the result.
Click here for all the latest Boxing and MMA news