Boxing legend Floyd Mayweather went public with his new girlfriend at the LA Lakers vs Houston Rockets game last week, which is fitting, because she's a bit of a rocket herself.
Mayweather, being one of the richest sportsmen ever to have lived, has had various love interests over the years. Women clearly feel a significant amount of attraction towards the 50-0 boxer, or rather, to his bank balance (and who can blame them?)
His last relationship of note was with British stripper Anna Monroe. The pair went their separate ways earlier in the year – and it hasn't taken long for Mayweather to get back on the horse, so to speak.
'Money' Mayweather was snapped sat courtside at an LA Lakers game with new flame Gallienne Nabila, a stunning glamour model who has amassed almost 700k followers on Instagram.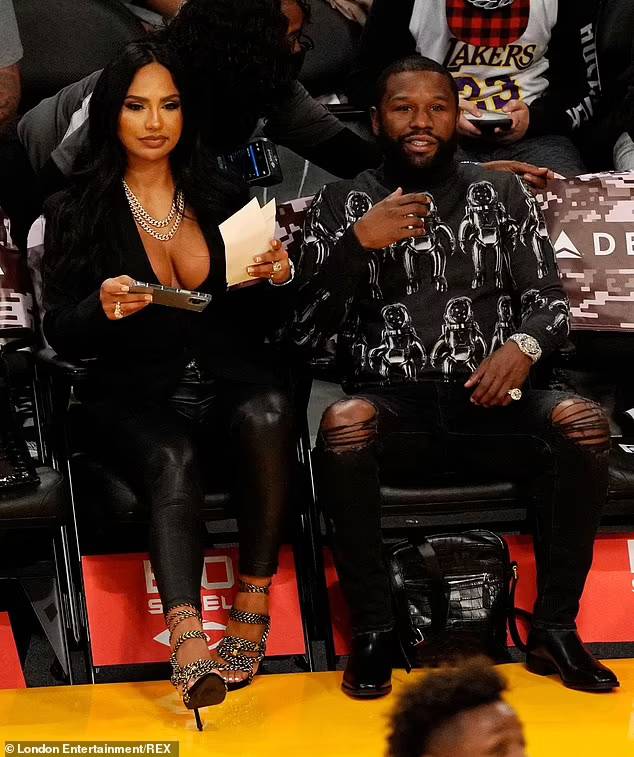 Photo via the Daily Mail
MORE: Jake Paul vs Tommy Fury: Is there a 'no-knockout' clause in the contract?
 

View this post on Instagram

 
 

View this post on Instagram

 
 

View this post on Instagram

 
You don't have to be fond of Mayweather to admit that he stays winning in whatever he does in life. He swapped out one gorgeous girlfriend for another within a year.
There is some suggestion, however, that Floyd's relationship with Nabila actually began before he'd fully cut ties with ex-girlfriend Monroe.
There's nothing wrong with being a multi-millionaire playboy, Floyd, but don't go around breaking hearts!