Manchester United legend Rio Ferdinand landed himself in A&E on Sunday afternoon as his former side were battered by Liverpool at Old Trafford.
The Red Devils were beaten 5-0 by their arch-rivals in front of their home supporters to hammer what threatens to be one of the final nails into Ole Gunnar Solskjaer's coffin.
One man who will have been as gutted as any with the result is Rio Ferdinand, who spent the best years of his footballing career as a Man United player.
Since hanging up his boots, Ferdinand has worked as a pundit for BT Sport, with his words on current affairs at Man United earning the ear of the fanbase.
MORE: Video: Sir Alex Ferguson's reaction to Man United going 5-0 down to Liverpool sums it all up
Unfortunately for any Man United fans hoping to hear from Ferdinand on today's contest, he was a little bit busy on Sunday, having somehow landed himself in A&E.
Ferdinand posted the below picture, captioned "These 60 minutes have sent me to A&E…"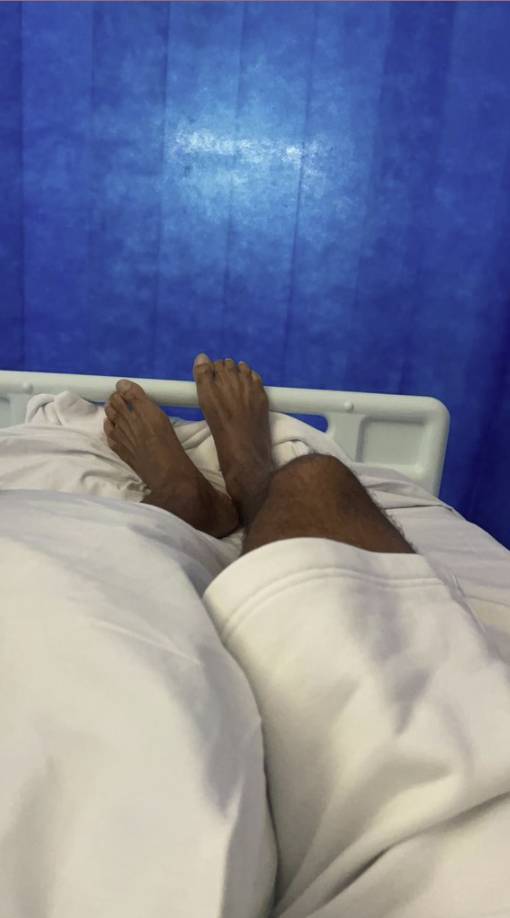 At least he managed to keep his sense of humour while in hospital and with his beloved club suffering a beating like little he will have seen prior…