Tottenham unveiled their new 2020/21 away kit on Thursday, and it's safe to say that fans weren't particularly impressed.
Spurs do appear to have embraced being the butt of the joke over the years. No team would adopt that role on such a regular basis unless they secretly enjoyed it.
Kit manufacturer Nike appear to now be in on the act, too, with Spurs' away shirt for the upcoming campaign having been released, and it's absolutely dreadful.
MORE: (Photos) Romelu Lukaku in the shape of his life as he ramps up Inter title defence preparations in Miami
𝙐𝙣𝙧𝙚𝙥𝙚𝙖𝙩𝙖𝙗𝙡𝙚.

🥁 Introducing our 21/22 @nikefootball away kit collection!

Check it out 👇

— Tottenham Hotspur (@SpursOfficial) July 22, 2021
Considering fans are going to have to break the bank if they want to sign it, as is the case with all kits in modern football, you can forgive the Spurs faithful for not being particularly impressed.
Especially when the 'elite' authentic version – the one the players wear – has been priced at £105.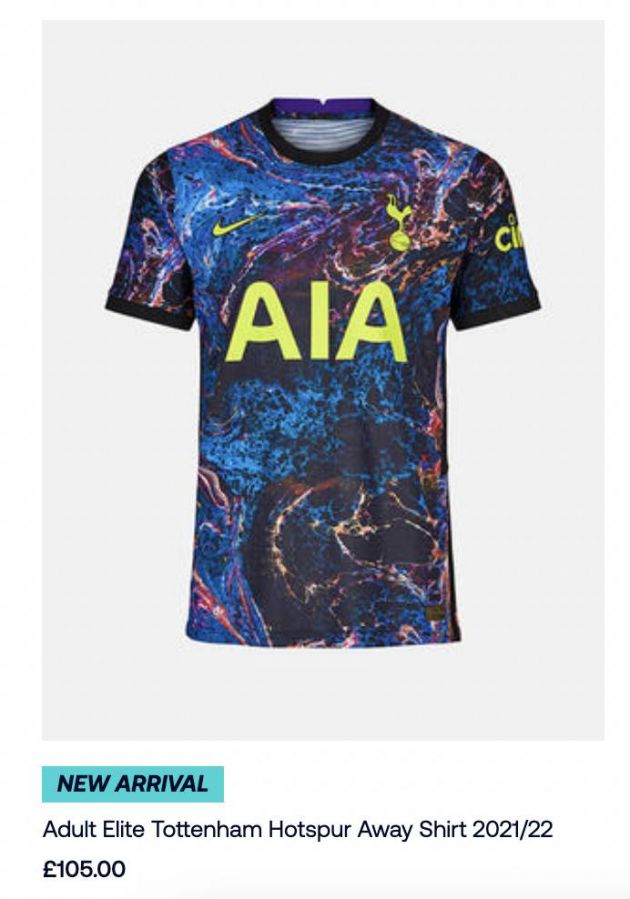 Source: Tottenham Store
Some have taken to Twitter to voice their displeasure that the out-there design, and judging by some of these comments, it would be no surprise if not a single shirt was sold.
Sticking a tweet of this nature out was ALWAYS going to be asking for trouble. Even Specsavers have taken their opportunity to mock Spurs…
Describe this kit in one word ⤵️ pic.twitter.com/HJC4e0O0T8

— Tottenham Hotspur (@SpursOfficial) July 22, 2021
Should've

— Specsavers (@Specsavers) July 22, 2021
Tasteless.

— Kat 'Legacy Fan' (@Katspur71) July 22, 2021
Looks like something you find in the bargain bin at sports direct! 🤢

— matt reilly (@mattyrei83) July 22, 2021
Disgusting

— Trevor Lloyd (@Trevorlloyd92) July 22, 2021
Very very bad.

— Eddie Longbridge (@EddieLongbridge) July 22, 2021
I'm beginning to think that, after two jabs, I've actually entered a different world.

— MattISpurs (@ParkLaneBlock40) July 22, 2021
Chav. Outrageous. Rubbish.

— Eduardo E. Casado (@educasado) July 22, 2021
Click here for more of the latest football news