The FA have been holding urgent talks this morning in wake of Scotland midfielder Billy Gilmour's positive coronavirus test, according to The Sun.
News broke this morning via the Scottish FA that Gilmour had tested positive for coronavirus, which would rule him out of Scotland's final group game against Croatia tomorrow, and thus likely end his Euro 2020 campaign.
While, as is mentioned in the report, there have been no positive tests returned by anyone in the England squad, that doesn't mean that there's no cause for concern, with the FA meeting to discuss how to act in wake of Gilmour's positive test.
Gilmour was pictured after the 0-0 draw with England on Friday being embraced by Chelsea teammates Ben Chilwell and Mason Mount, who are both competing in Euro 2020 with the Three Lions.
READ MORE: Gareth Southgate delivers early England team news ahead of Czech Republic clash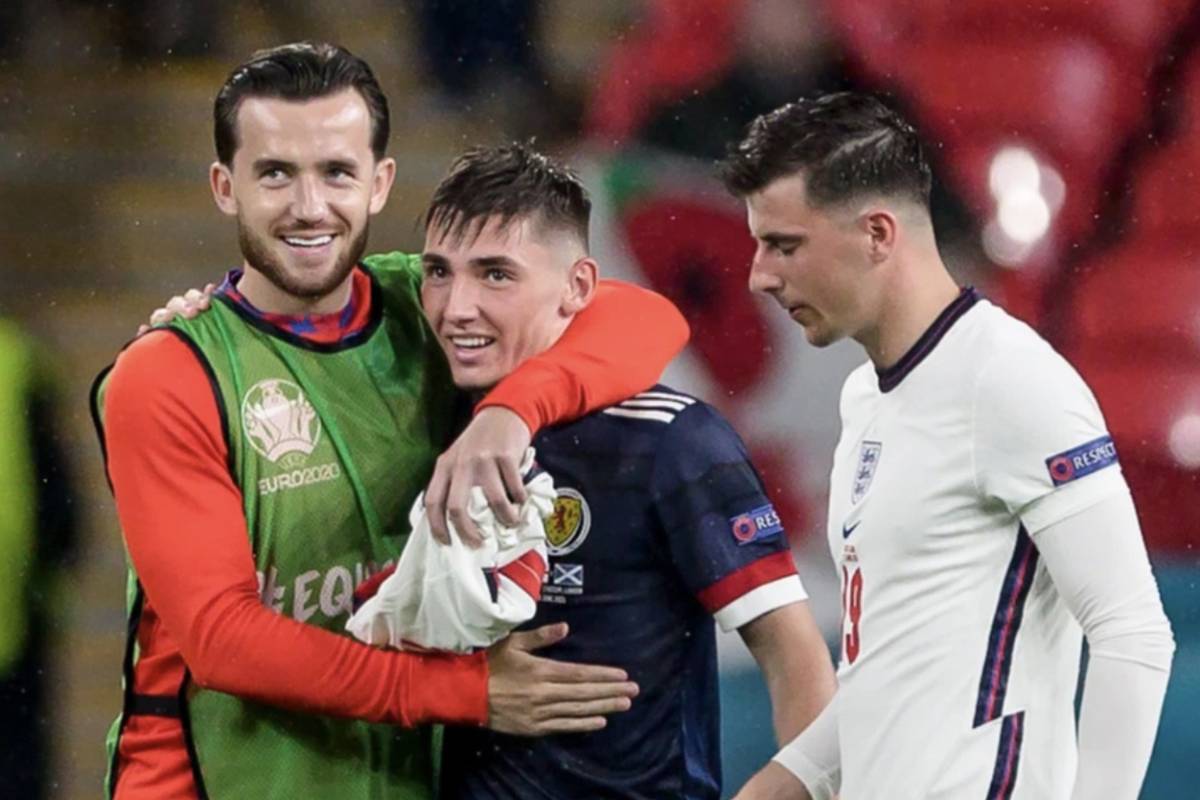 However, The Sun report that neither are considered 'close contacts' and neither will have to isolate as they spent less than the required 15 minute period in the company of Gilmour.
For now, there's no action required from England's standpoint, other than to remain vigilant and test the players and staff regularly, which they have already been doing throughout the tournament to date.
An important point to add is that the report by The Sun also mentions that Gilmour is not showing any symptoms of the coronavirus, which is great to hear.
Germany legend Didi Hamann claims Cristiano Ronaldo has been left looking like a 'fool' – click here to find out why