The FA are furious at Prime Minister Boris Johnson for his refusal to condemn the England fans who booed their players taking the knee at the Riverside, report the Daily Mail.
During both of England's warm-up friendlies at the Riverside Stadium in Middlesbrough, the fans in attendance have booed loudly as the Three Lions players took a knee ahead of kick-off.
While the boos were drowned out by applause on both occasions, the sheer audibility of the boos will have left the players with a sour taste in their mouths before they played for their country.
With Euro 2020 just a matter of days away now, and England to be competing on home turf, Gareth Southgate and co will be hoping that the boo-boys put a pin in it for the good of their nation.
READ MORE: How Scottish fans' hopes of watching Euro 2020 opener rest upon a chocolate bar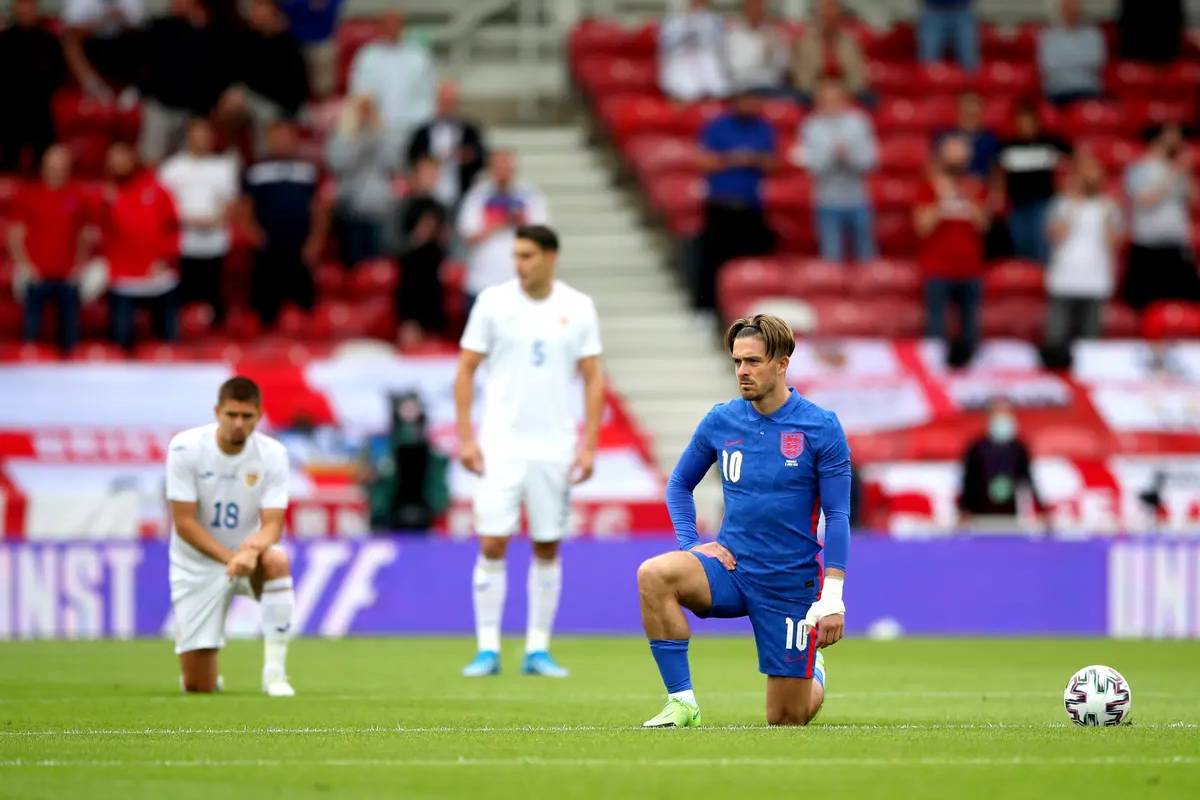 What would have really helped galvanise the nation against the knee-booers is a frank condemnation from the Prime Minister, but as reported by the Daily Mail, one was not forthcoming.
The Daily Mail report that the failure from Boris Johnson and other members of his cabinet to criticise the booing has been met with anger from the FA ahead of the Euro 2020 tournament.
It certainly does feel as though the government are facilitating the booing of an act of both solidarity and anti-racism, which is quite remarkable to think, and it's no surprise the FA are angry.
England's Euro 2020 campaign gets underway on Sunday at Wembley. Boris Johnson and his team have just a matter of days to make this right and show their support for the players and management.
Which Gunners star has claimed he could 'kiss Arsenal goodbye' in a bombshell interview? Find out here.