A total of 86 arrests were made in connection to the Euro 2020 final between England and Italy on Sunday evening, report Sky Sports.
The unsavoury scenes which unfolded at Wembley and in surrounding areas marred the occasion as England competed in their first major tournament final since 1966.
The Three Lions were unable to get the victory on home turf, with Italy winning on penalties, but the real negatives of the night came off the field.
As reported by Sky Sports, 86 fans ended up in handcuffs as a result of offences ranging from public order offences and drunkenness to assault.
The report notes that as many as nineteen police officers were injured on the night, with one suffering a broken hand and another losing a tooth.
MORE: F1 driver Lando Norris has £40K watch stolen by Wembley thugs after Euro 2020 final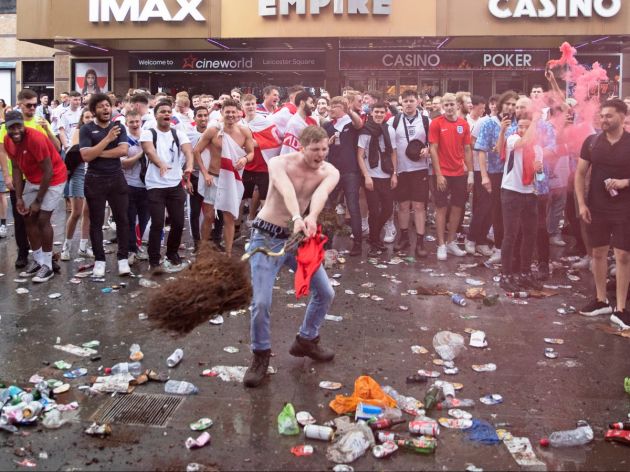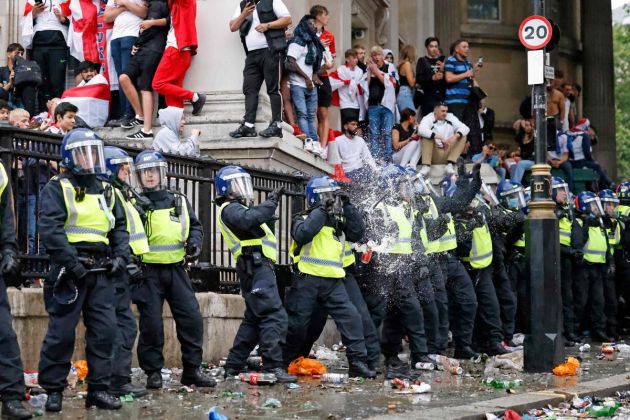 The fact that a minority of England fans were unable to cheer their country on without damaging property or attacking police officers is a stain on what was supposed to be a night to remember.
Upon reflection of Sunday evening, many will remember the actions of the fans as much as the players, which is not what football is supposed to be all about.
An example needs to be made of the offenders and the FA must liaise with the police to discover what went wrong and ensure that it never happens again.
Click here for more of the latest football news and all of the fallout from the Euro 2020 final