Erling Haaland's extraordinary wage demands are even pricing some of football's elite out of the race to sign him from Borussia Dortmund, according to Goal.
Haaland is one of the most coveted players in football at current, and for good reason, too. The 20-year-old is already one of the mostly prolific strikers in Europe.
MORE: Man City star sacks his social media team after being left dismayed by Kylian Mbappe tweet
We need not list off the teams who have been linked with a move to Haaland, because it's virtually every club side within the top ten most successful and cash-rich in the game.
However, while there is a huge amount of money in football, it's not unlimited, and sometimes even signing a player of Haaland's quality can prove financially not worthwhile.
In this case, if Goal's information is to be believed, interested parties may well be better off looking elsewhere.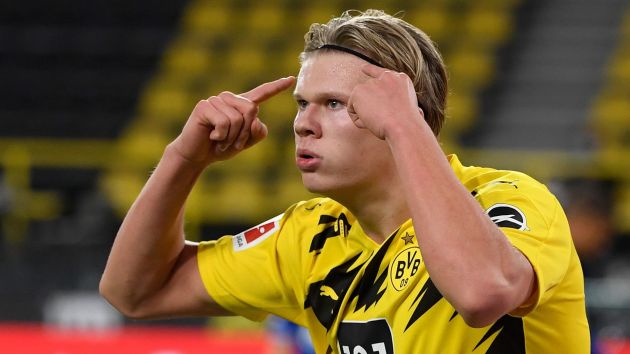 Goal claim that Haaland is demanding €35M-a-year to leave Borussia Dortmund and sign for one of Europe's elite. That works out at just over €670K-a-week.
While the best players in the world ought to be the best-paid players in the world, Haaland is still a young player who has achieved virtually nothing in football to date.
There will probably be a club who will cave to Mino Raiola's demands just to have Haaland on their books, but it doesn't make his wage demands any less absurd.
Goal report that they are pricing even the biggest and richest clubs on the planet out of a move to sign him, with an English side thought to have walked away from the deal upon learning his desired salary.
Especially in the midst of a global pandemic, where few have emerged financially unscathed, it seems completely unfair and inappropriate to be demanding that sort of money.