Erling Haaland's father has provided an update on his son's condition – and it's not good news for Borussia Dortmund.
Haaland is one of the finest strikers on the planet, despite being just 21-years-old. His outrageous goal-scoring record speaks for himself and has made him the most coveted footballer on the market.
Unfortunately for the Norwegian, his season has suffered a major setback, with Haaland having sustained a hip injury. It sounds as though it could keep him out of action longer than was first thought.
Haaland's father Alf Inge, speaking to Norwegian channel TV 2 (and quoted by The Sun) has provided insight into the current condition of his son, "He's doing relatively well considering the situation, but he'll be out for a little while."
"It would be a bonus if he gets some games before Christmas, but it's rather unlikely."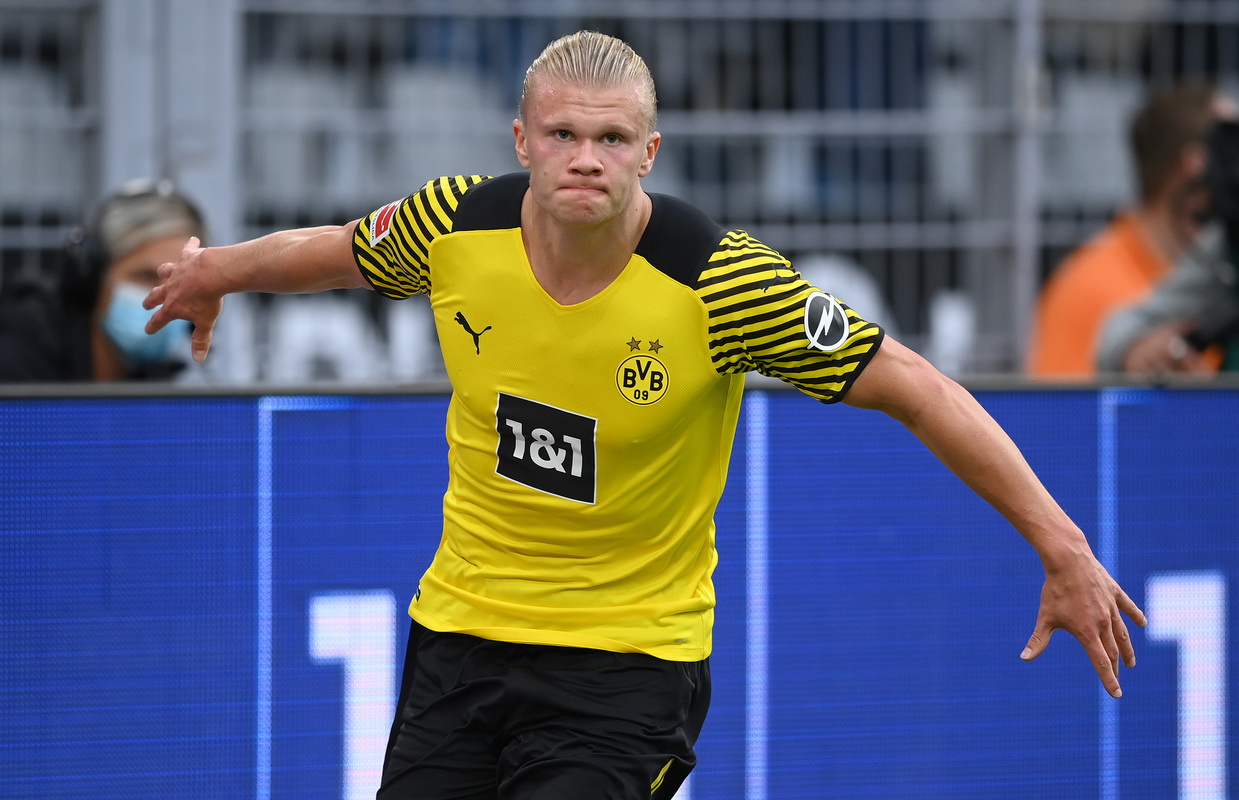 MORE: "F*** your wife" – Michael Oliver facing major backlash after Mats Hummels red card error
Dortmund's efforts to qualify for the Champions League knockout rounds suffered a considerable setback as they were defeated 3-1 by Ajax last night. A trip to Lisbon to face Sporting is next up for the German side.
They are managing to keep pace with Bayern Munich at the top of the Bundesliga, but you wonder whether that will still be the case come Christmas, should Haaland really be sat watching from the sidelines until that point.
Losing a player with Haaland's character, not to mention the attacking threat he brings to the team, is an immeasurable blow. Dortmund will just be trying to tread water until their superstar is fit to return to the action.