Three German stars are in less than ideal shape ahead of their Euro 2020 knockout clash with England this evening.
The victor of tonight's game knows that they will be pencilling in a quarter-final contest with either Sweden or Ukraine, followed by a semi-final against either Czech Republic or Denmark.
Make no mistake, a golden opportunity has presented itself for either England or Germany to reach the final of Euro 2020 – but they first need to overcome tonight's fixture.
While the pessimists among the England fans may not fancy their chances against the Germans, there does appear to be some trouble brewing in the opposition camp ahead of the game.
READ MORE: 'The sadness is immense' – Kylian Mbappe posts emotional apology after fluffed penalty costs France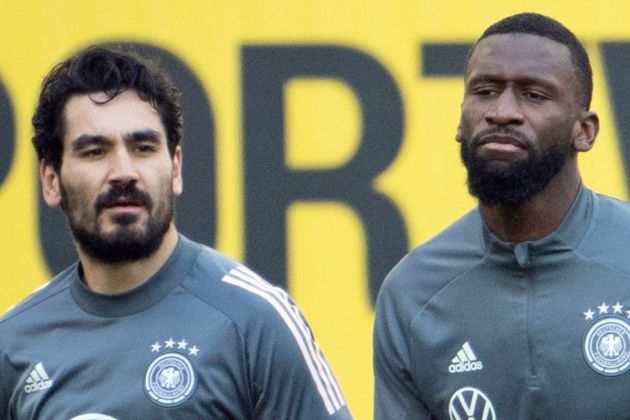 As reported by The Sun, Ilkay Gundogan suffered a 'cranial bruise' and has been experiencing dizziness, while Antonio Rudiger and Robin Gosens have been struck down by illness.
As is mentioned in the report, none of the three have been officially ruled out of the game, but even if they are to be involved, it's hard to imagine them being at 100%. Advantage England?
Did you see Paul Pogba's INCREDIBLE goal during last night's game? Click here to watch the video