England players and staff were left angry and confused after their win over Croatia, with UEFA having denied them the option of taking drinks breaks, report the Daily Mail.
The Three Lions passed their first test of the Euro 2020 tournament, defeating Croatia 1-0 in their opening group fixture thanks to a second-half goal from Manchester City winger Raheem Sterling.
England did well to maintain the tempo over the course of 90 minutes, because as the Daily Mail report, temperature at pitch-side on Sunday afternoon reached a scorching 28 degrees celsius.
As is detailed in the report, both the England players and staff had hoped that they would have been entitled to drinks breaks, with the hot weather taking its toll on both sets of players.
READ MORE: 'I'm fine' – Christian Eriksen addresses his fans for first time since suffering cardiac arrest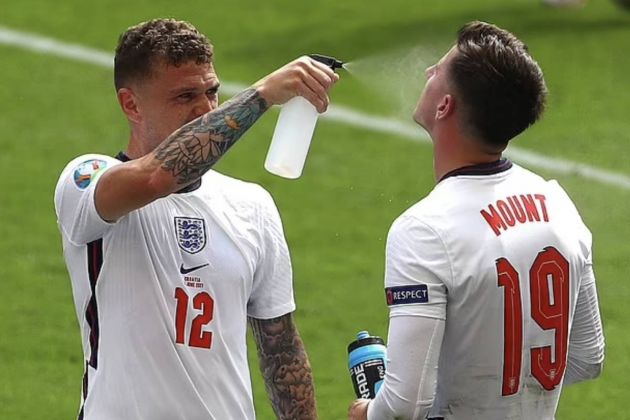 However, UEFA rules state that drinks breaks are only permitted if temperatures go above and beyond 32 degrees celsius, meaning that the England and Croatia players were denied the possibility.
You'd think that UEFA would be willing to bend the rules considering the players have been run into the ground over the past 12 months, but it's become pretty clear that the governing bodies care not for player welfare.
Patrik Schick has already signed and sealed the Euro 2020 goal of the tournament award – see his stunning strike here